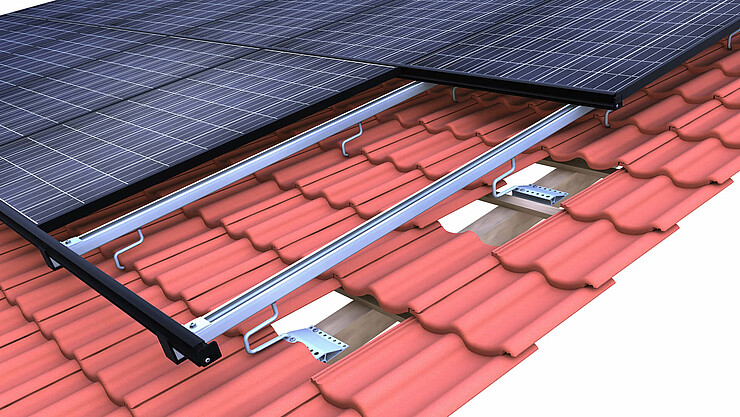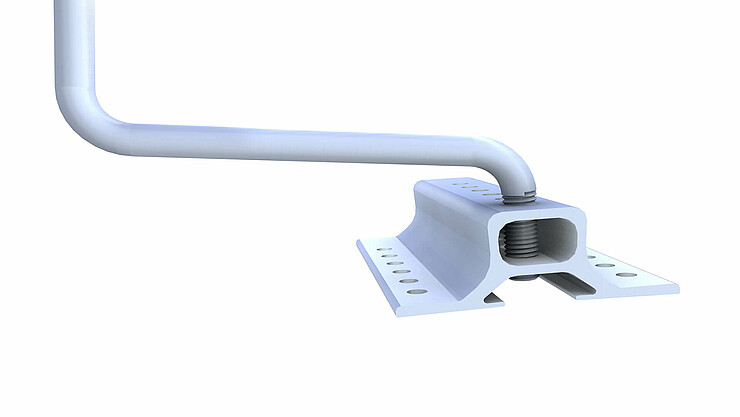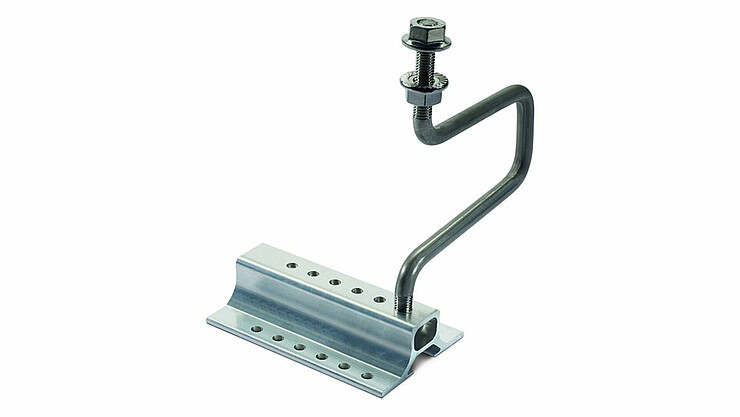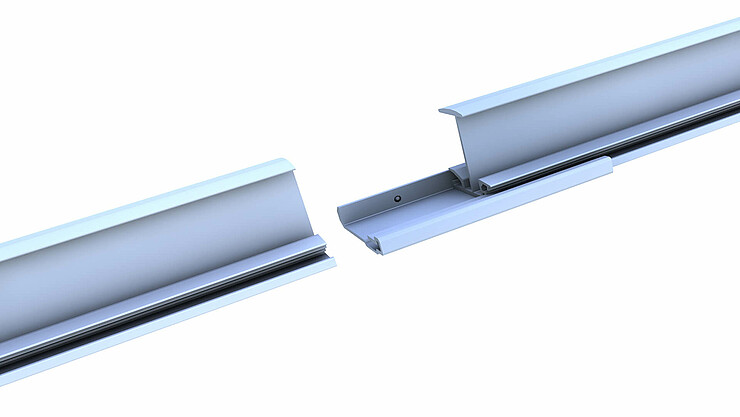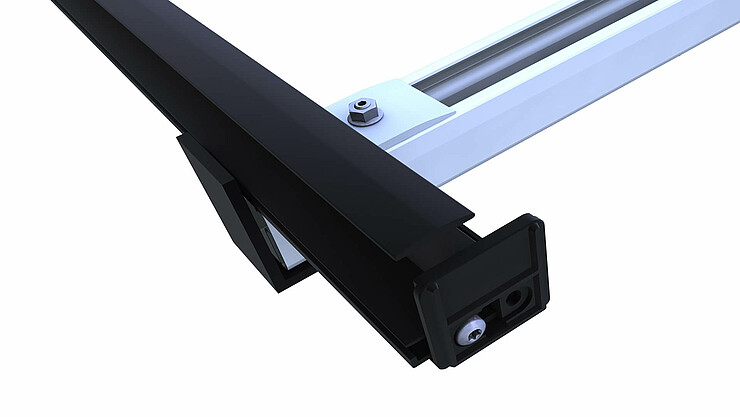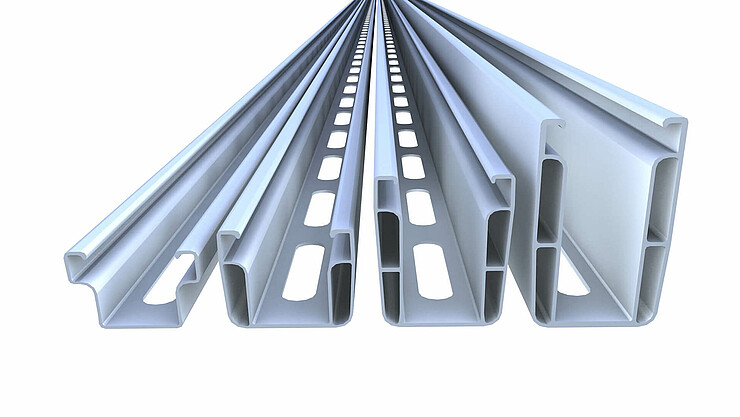 Tile roof | insertion system top-fix
Insertion system with modules installed in portrait
Cross-system components
Centric load distribution
Mounting modules in portrait or in landscape
Insertion rail in blank and black anodized – color matching the module
High-quality installation aesthetics and efficient thanks to insertion technology
Three-way adjustable roof hook to level out uneven roofs, for different tile strenghts and shapes
Tension-free and floating mounting
The C-rail also acts as a cable channel
Product advantages
Data sheets
Mounting instructions
Module approvals
Click on the + Icons to see components of this mounting system.
More information about the tile roof mounting system
Simple and elegant – our insertion system for tile roofs. Precisely adjust the substructure to your roof, and you will have a visually perfect PV installation thanks to the insertion system. The insertion rails are available in either blank aluminium or black to match the frame colour, and the thought-through technology ensures security and mounting efficiency. As a floating installation, the module frame – vertical or horizontal – transfers the load to the rails. Insert the modules in the blink of an eye and lay the cables, including plugs, in the lower rail of the cross connection. The combination of the C-rail as a supporting rail and the cable channel makes it unique – tidy and efficient.
The connection of the C-rail to the rail bottom using a traditional screw connection on the three-way adjustable roof hook set enables continuous adjustment and levelling of the lower rail position. The adjustable bracket which is screwed into the base profile makes the roof hook easy to adapt to the roof coverage. The base profile facilitates precise positioning of the bracket over the tile – the roof hook set is available in different variations, perfect for your project. The installation is completed with end caps and edge stops and can also be equipped with a snow guard – design and quality, that is what our insertion system stands for.
For more information on the solar mounting system and installation, see the installation instructions.
How to easily mount our tile roof insertion system.