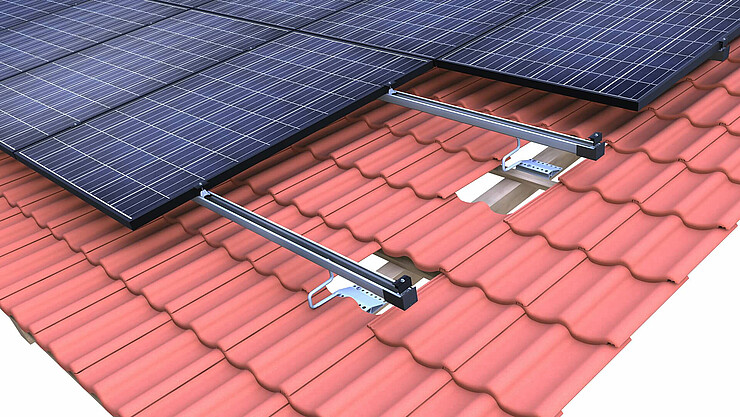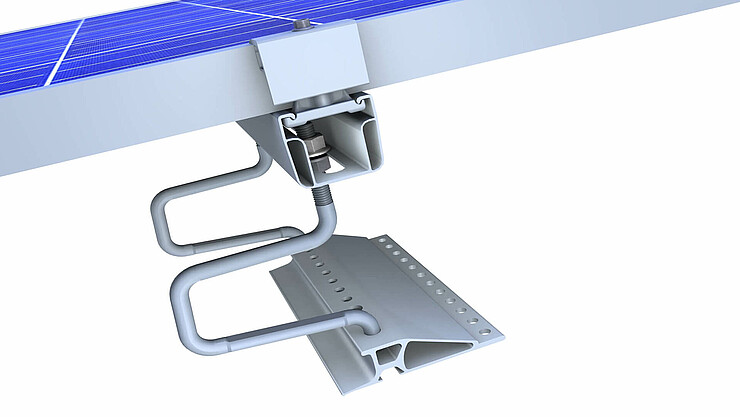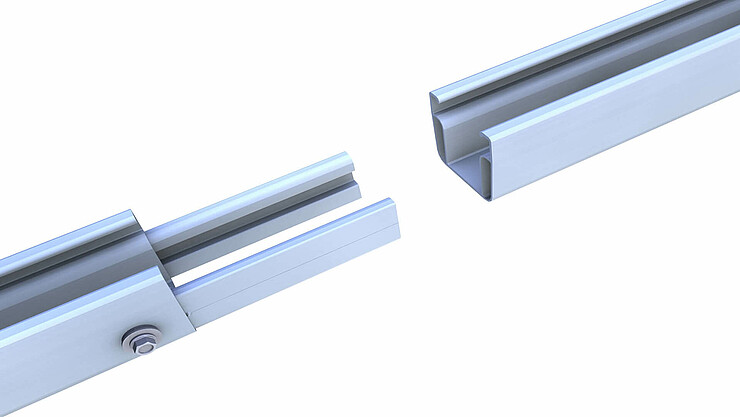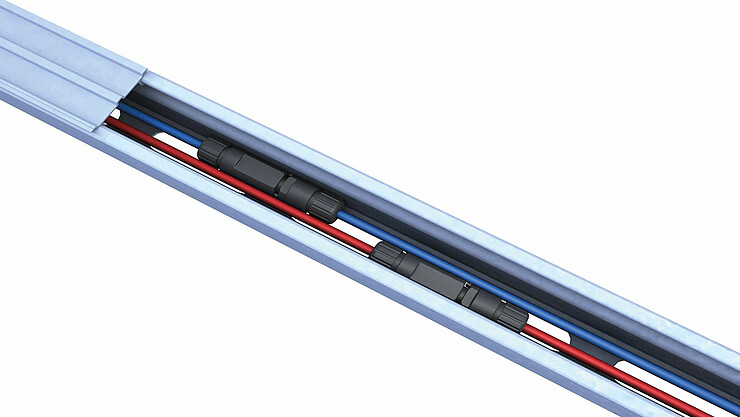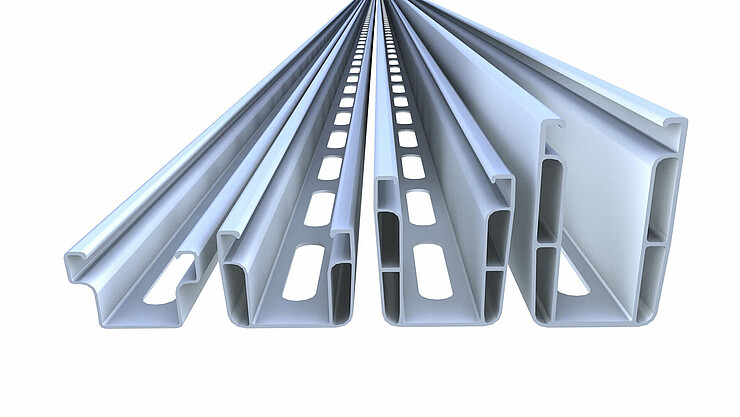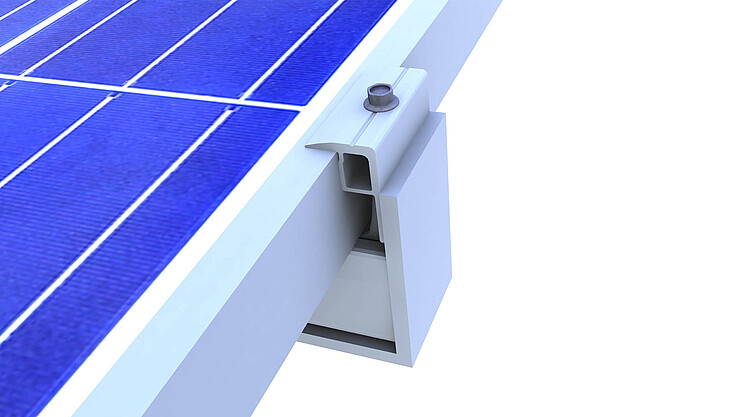 Tile roof | clamping system top-fix
Clamping system with modules installed in portrait
Components usable across different roof types
Module landscape installation possible with cross layer system
Only two clamps for all frame heights in blank and black anodized
Three-way adjustable roof hook to level out uneven roofs, for different tile strenghts and shapes
Quick mounting from above with easily graspable components
The C-rail also acts as a cable channel
---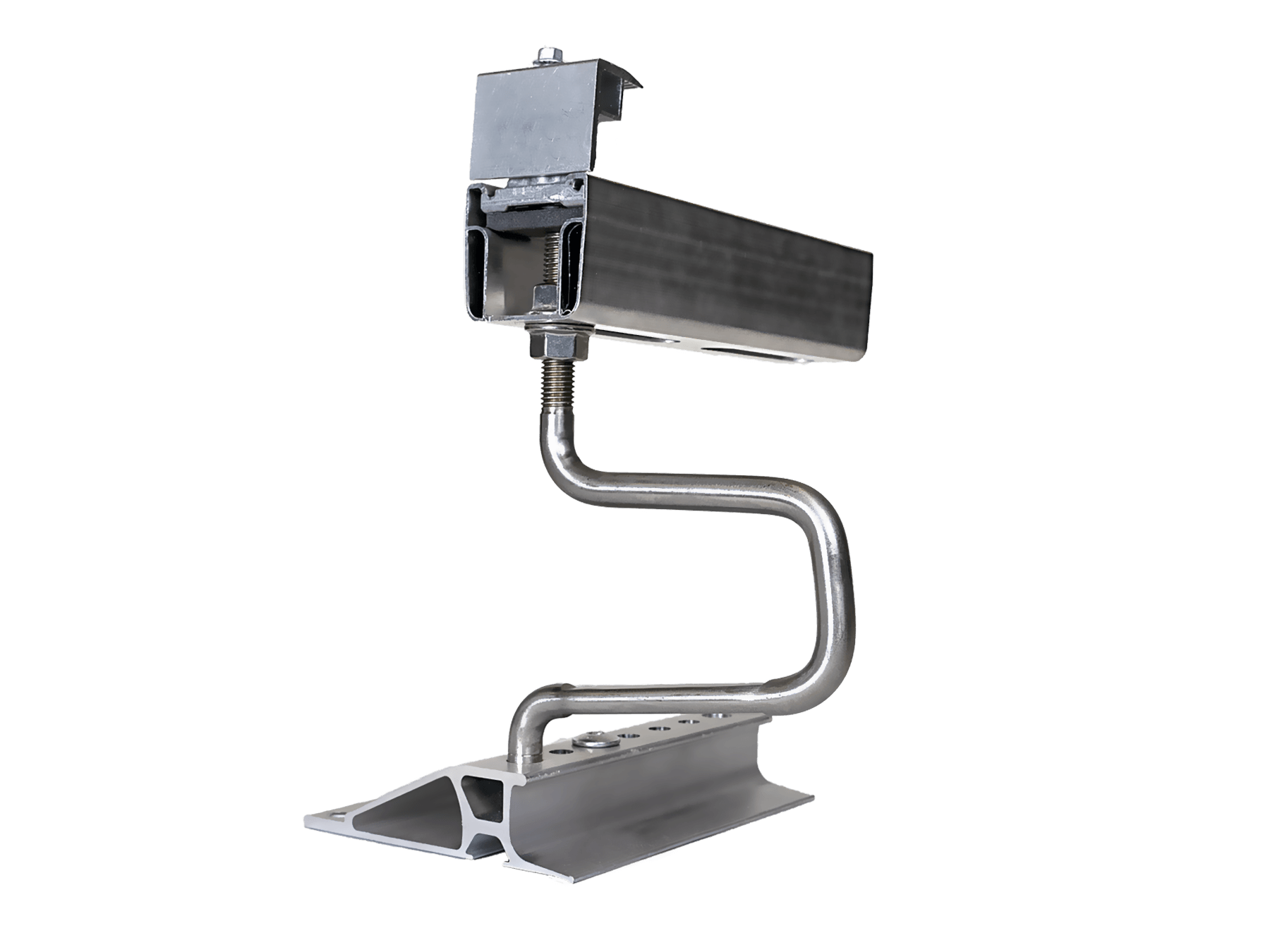 Click on the + Icons to see components of this mounting system.
---
More information about the tile roof mounting system
Our roof hook sets from the novotegra family are ideal for roof attachment when mounting modules on tile roofs. The various sets consist of a base profile and a bracket which is screwed into the base profile. Because they are three-way adjustable, the roof hook sets are perfectly adaptable to any tile roof. This way you can always achieve a homogenous module field, even on uneven roofs. Whether you choose a large base profile with a second bracket for heavy snow loads or the flex roof hook set for light loads − we always have a simple, stable and flexible solution for your tile roof.
C-rails are always mounted using the same principle: The classic screw connection with a locking nut ensures a quick, strong and permanently reliable connection for both single-rail and cross-rail connections. At the same time, the interior of the rail acts as a cable channel with enough room for cables and plugs. All end and middle clamps are pre-assembled and also available in a black anodised variant. Be it vertically or horizontally installed modules or a single-rail or cross-rail installation, thanks to reliable clamping technology, modules can be attached to C-rails quickly and securely. The end clamps close the module field flush to the C-rails, making the substructure nearly invisible – for visually perfect installations.

---
How to easily mount our tile roof clamping system.
Do you have questions about the product?

Visit our FAQ section.
---