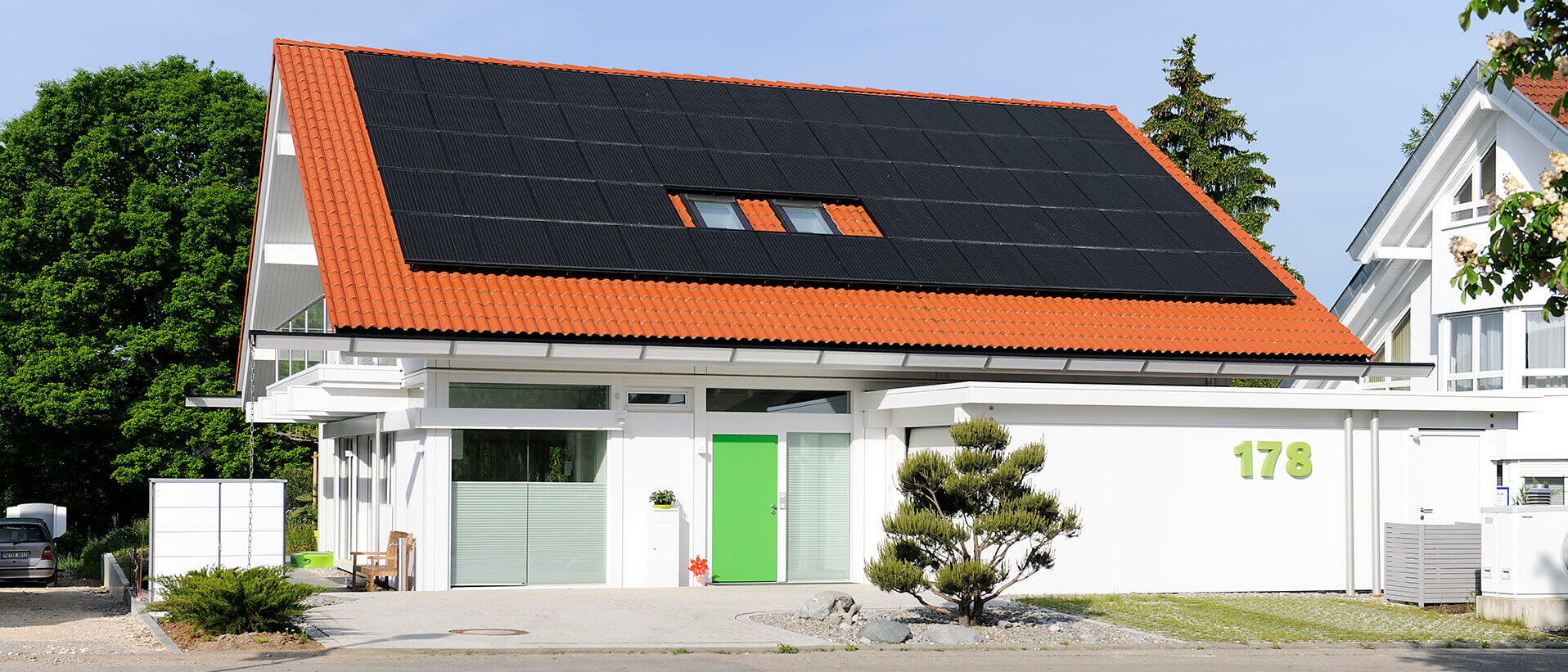 Mounting type
Insertion system
Achieving residential self-sufficiency
Meeting the challenge of a sustainable family home
Using novotegra, a German family home was mounted with 185m2 of rooftop PV modules. The owners are aiming to become as self-reliant as possible for electricity, hot water and heating. Our team were happy to help make that happen.
Setting the scene
In Tübingen, Baden-Württemberg, families are keen to play a proactive role in the struggle against climate change. We were approached to mount dozens of solar panels atop the east and west-facing sides of a home's roof.
Meeting the challenges
To work with the property's tiled roof, we settled on an insertion system to mount the portrait-aligned PV modules. Deciding how best to approach the project from there took careful planning. Being able to gather and store enough energy all year round, not only in the clearer summer months, was vital. Thankfully, our Solar-Planit software helped our partners quickly come up with the optimal design.
Result
Having successfully installed 185m2 of panels, this home now generates 29.76kWp of solar power. That's going to translate into impressive long-term savings on energy bills, while also helping the planet. It's estimated that the property has cut 18.7 tonnes of CO2 emissions every single year.
Homogeneous module field
Visually appealing insertion system in combination with full black modules
Module field interruption for roof windows possible