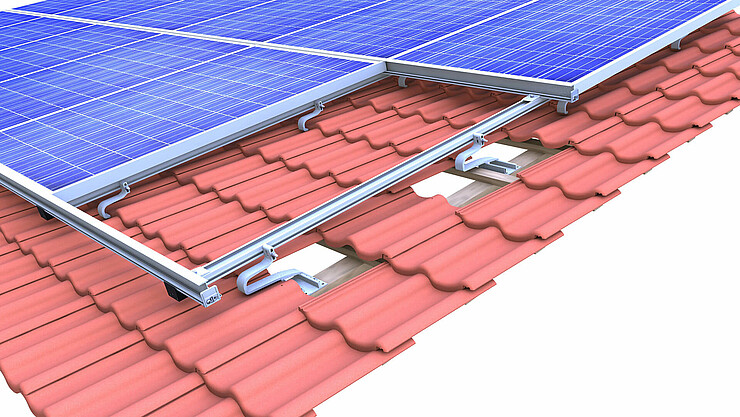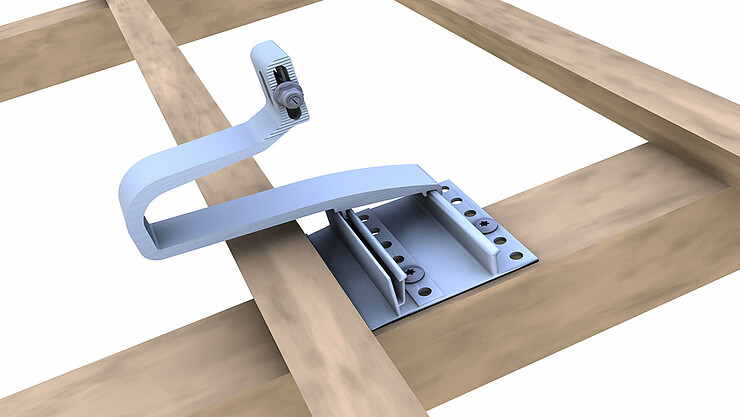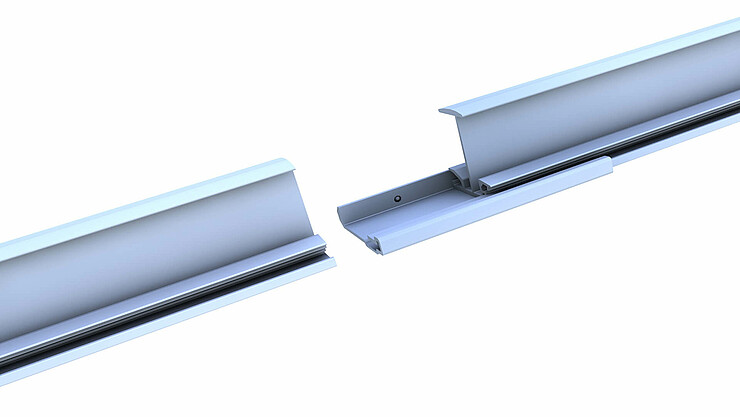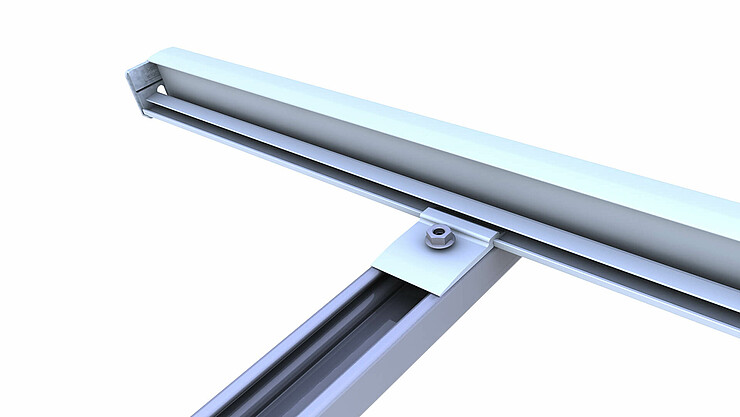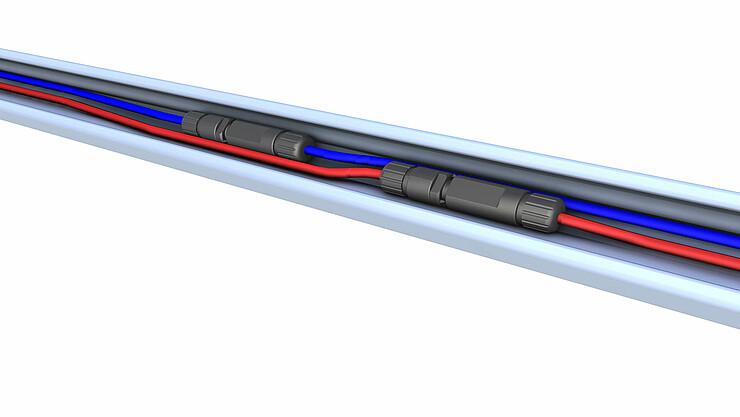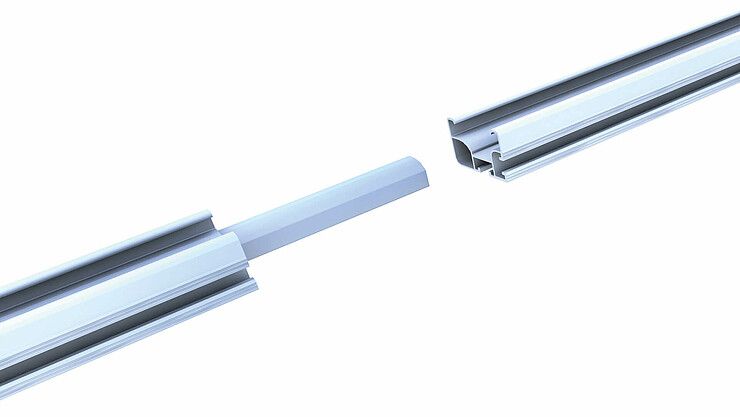 Tile roof | insertion system side-fix
Insertion system with modules installed in portrait
Mounting modules in portrait or in landscape
Easy to assemble connection from the side
The C-N-rail also acts as a cable channel
Insertion rail in blank and black anodized – color matching the module
High-quality installation aesthetics and efficient thanks to insertion technology
Quick roof hook installation through click technology
Roof hooks for large tile overlap up to approx. 11 cm
Tension-free and floating mounting
---
Click on the + Icons to see components of this mounting system.
---
More information about the tile roof mounting system
High quality and well designed to the last detail: With our new roof hook and the insertion system you can fix your photovoltaic system safely and stably on your tiled roof. No matter if lanscape or portrait module mounting, bright aluminium or black anodized, with novotegra you make the right choice! The design of the roof hook ensures a safe installation even with large tile coverings of up to approx. 11 cm. In combination with the new C-N-rail and our proven insertion rail the installation is quick and easy. The C-N rail combines the advantages of our reliable module mounting rails – namely the laterally height-adjustable connection to the roof hook and the use of the rail as a cable channel.
The insertion rail is fixed with the pre-assembled cross rail connector set. The modules are held tension-free and floating in the insertion rails, which are available in bright aluminium or black anodised, depending on the colour of the module frame. You get a homogeneous, attractive appearance of your system with a unitary construction that you can mount quickly and easily, thanks to well-known components made of durable, corrosion-free materials that can be used across all novotegra pitched roof systems. All components are made of durable, corrosion-free materials.
---
How to easily mount our tile roof insertion system.
---
Manufacturer
Module
Flat roof II / Flat roof III
Flat roof II with 3rd base trough
Insertion system portrait
Insertion system landscape
Insertion system portrait with support rail
Status
Suction
Pressure
Suction
Pressure
Suction
Pressure
Suction
Pressure
Suction
Pressure
The specified values (given in Pascal (Pa)) correspond to the permissible load. The safety factor of 1.5 to be considered according to IEC 61215 is already included. To the best of our knowledge and conscience, we have compiled the listed data for you from the individual approvals or installation instructions of the manufacturers. We accept no liability for transmission errors or changes to the values at short notice.