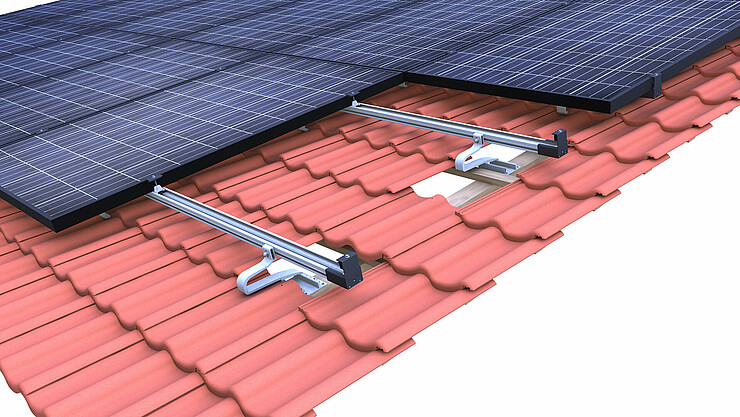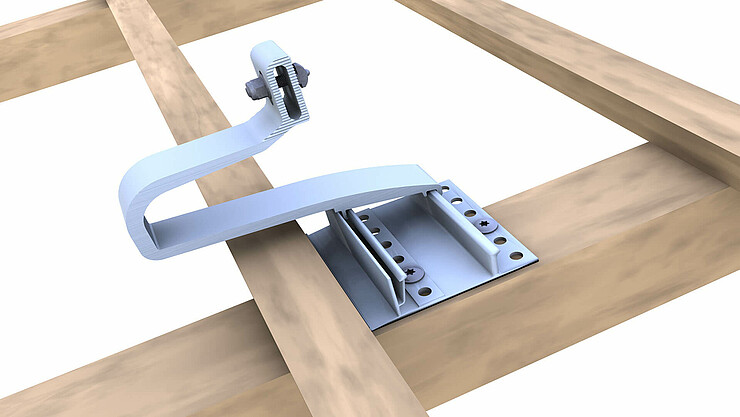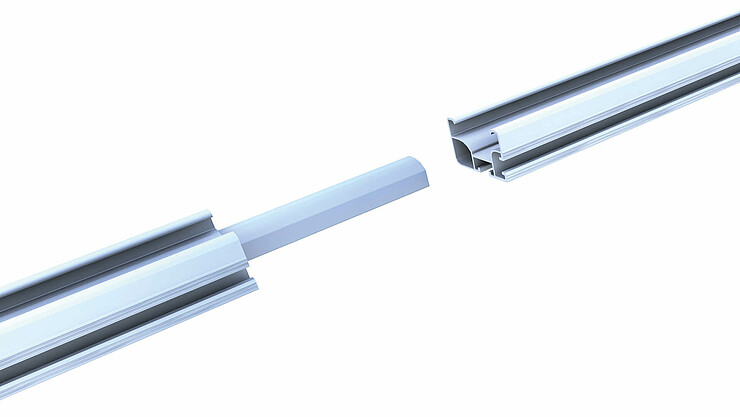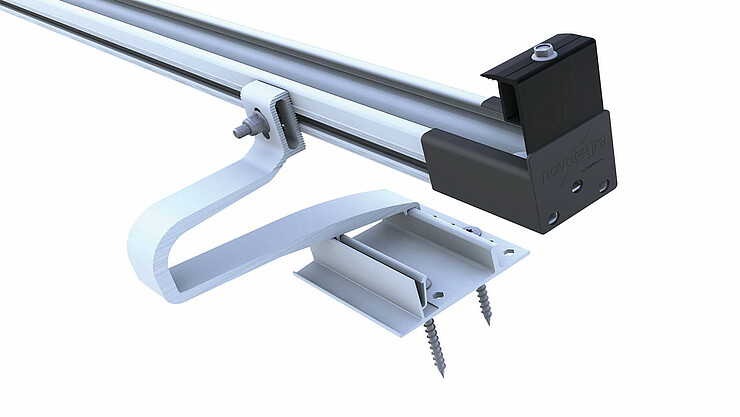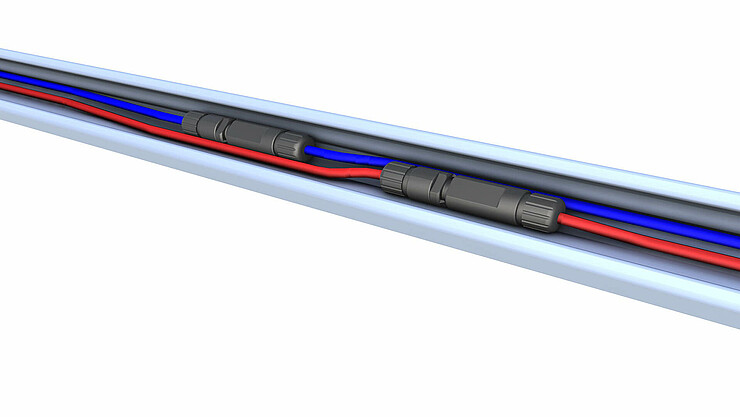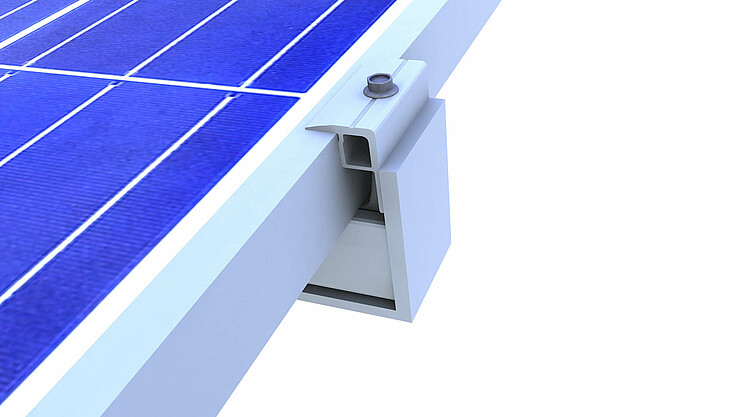 Tile roof | clamping system side-fix
Clamping system with modules installed in portrait
Module landscape installation possible with cross layer system
Wide base profile and lateral adjustability offer maximum flexibility troughout installation
Low substructure clearance to the roof coverage

Quick roof hook installation through click technology
Roof hooks for large tile overlap up to approx. 11 cm
Side connection of the rail to the roof hooks
Internal connector for maximum assembly freedom
---
Click on the + Icons to see components of this mounting system.
---
More information about the tile roof mounting system
From roofing shingles to concrete roofing tiles: novotegra is perfect for every tile roof. It is quick and easy to fix, offers several individual solution options and is extremely stable and able to withstand stress. Our roof hooks facilitate the height-adjustable connection of the rail with the groove. The grooved guide rail can be connected to the slot bolt though the slot on the head of the roof hook and securely clamped over the fluting. The side connection eliminates high-effort mounting from below and provides a good view of the attachment point. The roof hooks are simply attached to the rafter and do not contact the roof, even under stress – expensive sheet metal tiles therefore are not necessary. The grooved guide rails enable rail overhang beyond the attachment point on the roof hook. Depending on the rail diameter, they are available for various spans and can easily be extended using plug-in connectors which are screwed in from the side.
With its click-in mechanism, the clamping system comes with an extremely comfortable and secure mounting technology for attaching modules. You can install the modules vertically or horizontally, with a single rail or with cross-rails and benefit from low installation workload thanks to pre-assembled module clamps. The module clamps are available in blank aluminum or black. This creates a visually attractive, homogenous module field.
---
How to easily mount our tile roof clamping system.