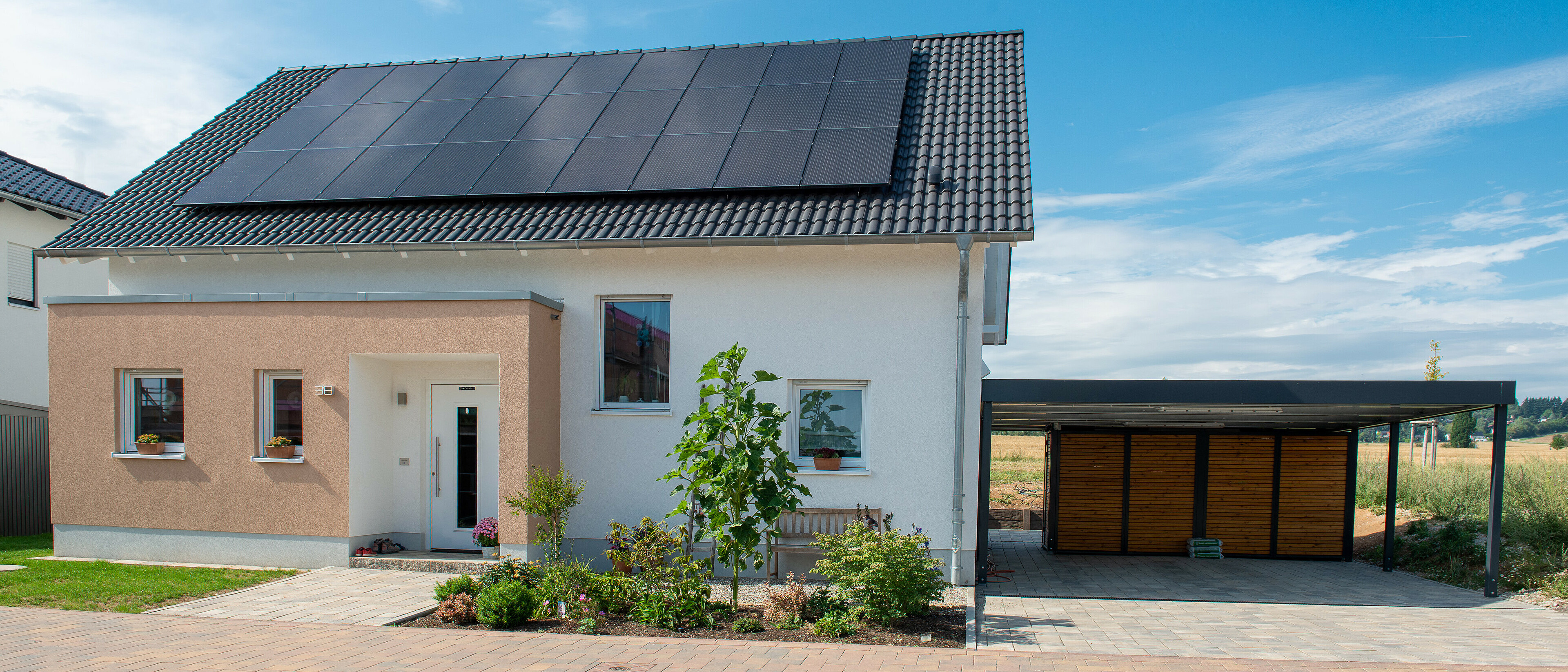 Mounting type
Clamping system
Outstanding design for a residential building
Sustainable energy production for a German home
In the German state of Rhineland-Palatinate lies the town of Waldalgesheim. There, a family used novotegra to achieve greater energy self-sufficiency for their beautiful home.
Setting the scene
Every year, more and more private citizens are beginning to ask what they can do to help address climate change. A team of installers used novotegra to mount 27 PV modules on the roof of a contemporary family home. Installation was handled by GEDEA-Ingelheim.
Meeting the challenges
Using our Solar-Planit software, we designed a system which would mesh naturally with the property's visuals. It also ensured the highest efficiency possible for the panels being installed. novotegra's proprietary top-fix clamping system ensured durability and security.
Result
The property now produces 7.56 kWp of renewable energy thanks to the successful installation of all 27 panels. That translates to impressive CO2 reductions and a positive example for our planet's ongoing energy transition.
The slim tile duct of the top-fix roof hook ensures a visually attractive installation
Harmonious appearance due to the black anodised clamps, matching the black module frames
Highest load capacity of the modules guaranteed by clamping in the optimal area of the module