Working at novotegra means combining energies and accepting challenges as a team! By pulling together, we always strive to go one step further and invent reliable products that stand out. Our spirit is built on three basic principles.
We offer a wide range of benefits, whether in the business or private sector. And this also reflects our sustainable thoughts - you don't need a car to get to work? The job bike will get you there in a sustainable way!
Allowance for company pension plan
Employee share program
Accident insurance
Virtual childcare (voiio)
Flexible working hours
Modern workplace equipment
A working atmosphere to feel comfortable and exciting tasks
The opportunity to drive forward the energy transition with us
Personal growth: training via internal and external trainings
Frequent team events
Digital food vouchers
Job bike
Discounted fitness conditions (GymPass, McFit)
Discounted online shopping
Meet your future colleagues!
Team is a top priority at novotegra. The diversity of personalities and cultures is what sets us apart and leads us to success together.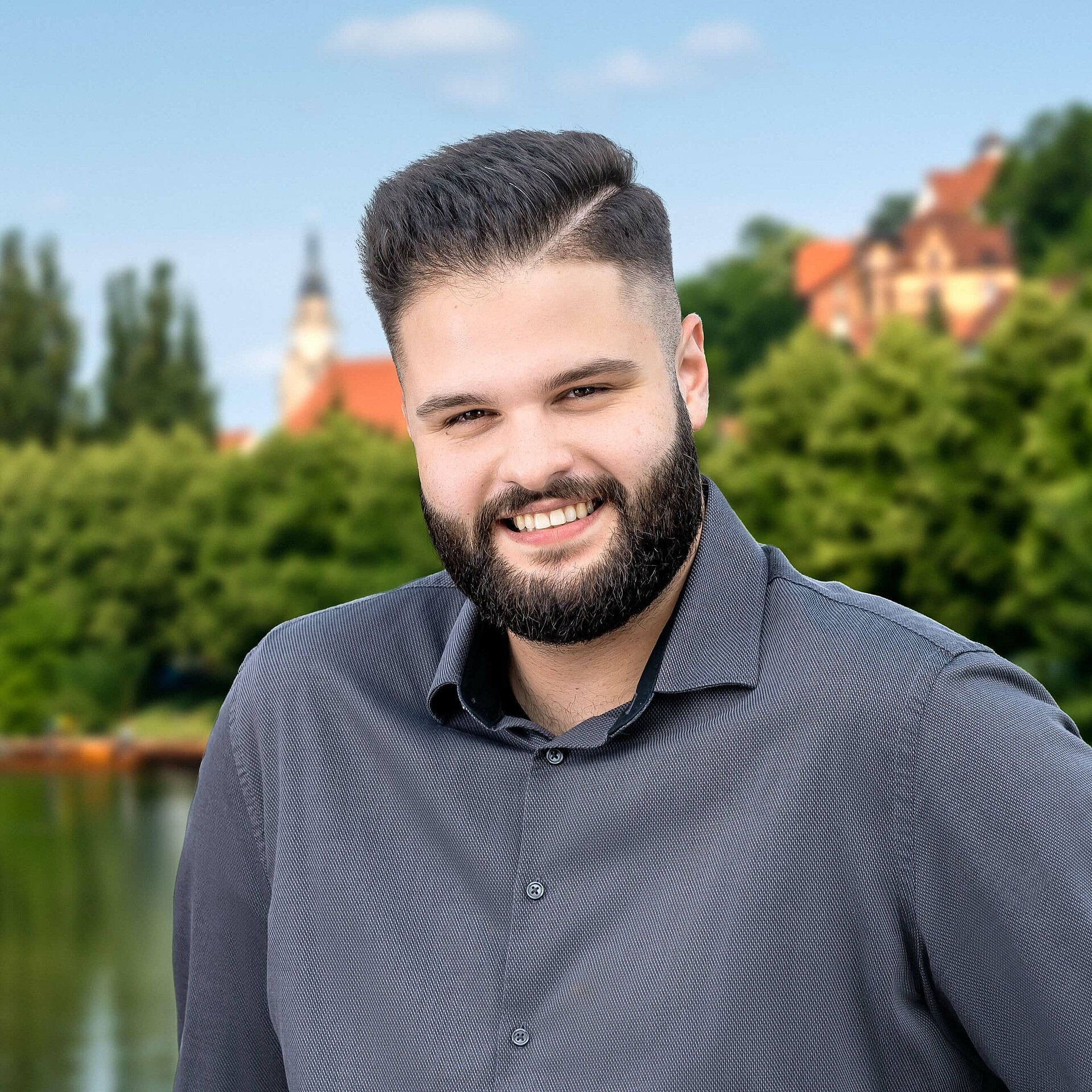 "I particularly appreciate the respectful, friendly and humorous way of dealing with people."
Murat Bakir, Design Constructor
"novotegra is a great place to try new things, grow both personally and professionally and be part of a great community."
Luisa Riedlinger, Online Marketing Manager
"I searched for a stable job in a constantly developing company - due to the strong development in the field of renewables my expectation was exceeded."
Dominik Schweizer, Purchasing Agent
"The flexibility in shaping my work and the ability to actively contribute towards mitigating the effects of climate change is truly empowering."
Sarah Serin, Offline Marketing Manager
"novotegra offers the necessary space to establish new processes - here I can contribute and be heard."
Steffen Renz, Key Account Manager
"It is a company full of energy and joy and it is fun to go to work every day."
Serena Rodrigues, Apprentice Marketing
"At novotegra, I especially like the absolute service orientation with a far-reaching view beyond the horizon."
Alexander Kitzia, Team Lead Purchasing
"If you want to have a meaningful job in a young team with very good prospects for the future, then novotegra is the right place!"
Sebastian Ohlert, Head of Sales & Marketing
---
To achieve the goal of saving our planet, we do our personal best every single day. It is breathtaking to see what we have already achieved!
---
Employees (headquarters):
Sister companies in Europe:
---