An important part of the system is the aluminium C-rail. The C-rail, also known as the C-mounting rail or C-profile rail, owes its name to its appearance, as its cross-section or profile resembles a large "C". What sounds and looks so simple is, however, the result of intensive development work and makes it possible to use many components for the installation of photovoltaic systems across systems.
This includes, among other things, the fact that the aluminium C-rail is available in a wide range of variants, dimensions/lengths and different load-bearing capacities - i.e. for different spans and loads according to the static requirements. Rail extensions with external connectors or plug-in connectors are also no problem. Because for this purpose and for simple and quick assembly, the C-rail has a base that is provided with slotted holes (75x 15 mm) in a 100 mm grid.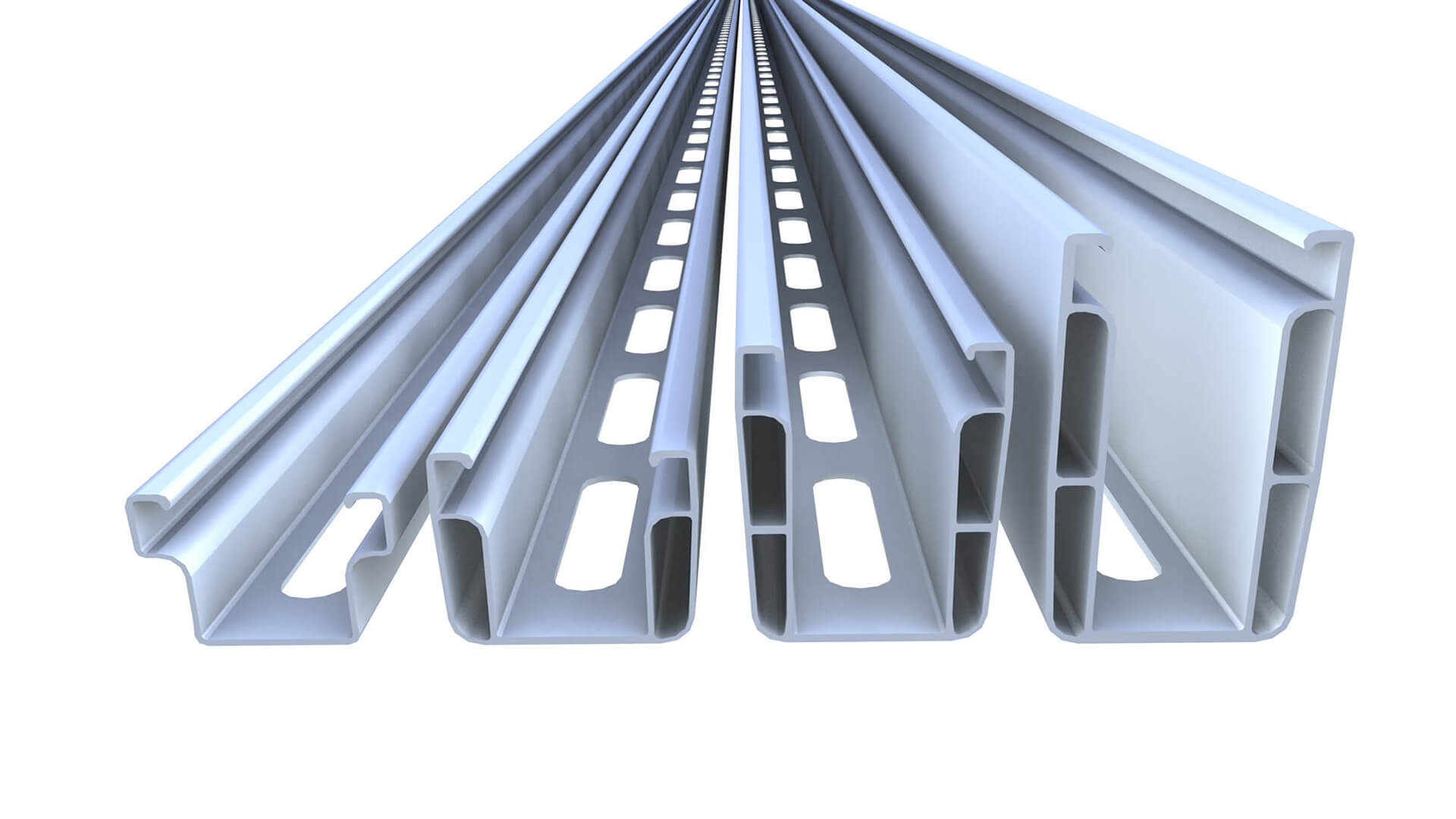 Simple and quick mounting
With our system, the mounting for the C-rail always follows the same principle: the classic screw connection with a locking nut ensures a fast, strong and permanently reliable connection - regardless of whether you are mounting in a single layer or in a cross-rail system. The clever profile of the rail offers sufficient space for cables and connectors and can therefore be used as a cable duct without any problems. The combination of the C-rail as a module support rail and cable duct makes it unique - tidy and efficient.
The C-rails made of aluminium and the associated middle and end clamps for mounting the solar modules as well as the end caps for a visually appealing rail finish are available in black anodised or bright (aluminium-coloured).
Cross-system compatibility
The fact that the C-rail can be used across systems for practically every application on pitched roofs also makes it unique. For example, the C-rail can be used not only for the novotegra top-fix clamping system, but also for the insertion system, in which the solar modules are laid floating and tension-free. And, of course, the photovoltaic modules can always be arranged landscape and portrait - on pitched roofs with tile and beavertail covering as well as on shingle and slate roofs, corrugated eternit, sheet metal seam and trapezoidal metal roofs.
And: a 12-year product guarantee, building approvals, TÜV and DEKRA-tested safety as well as the CE mark are further advantages from which you and your customers benefit when you rely on the C-rail and thus on mounting systems from novotegra for the mounting of photovoltaic systems on tiled roofs.
Explore our different C-rail types for every roof.
Planning, initial mounting & support

To make planning your next photovoltaic system particularly easy and efficient, we recommend our free, web-based planning tool Solar-Planit. With it, you already have everything under control during the planning phase: from the required number of roof hooks, rails, module clamps and photovoltaic modules to the calculation of the profitability and yield of the solar system.
If required, you as a commercial customer can also make use of our initial mounting service. In this case, a novotegra expert will be at your side for a whole day on site to give you advice and support during the execution of your order. If you have any questions or require further information on novotegra photovoltaic mounting systems, our experts will be happy to help you at any time. We look forward to meeting you.