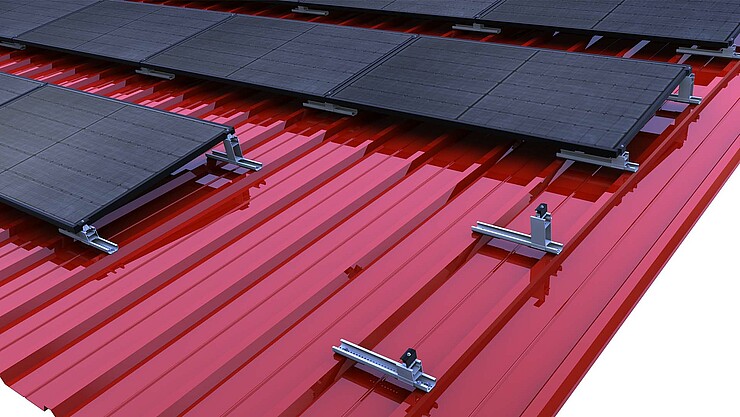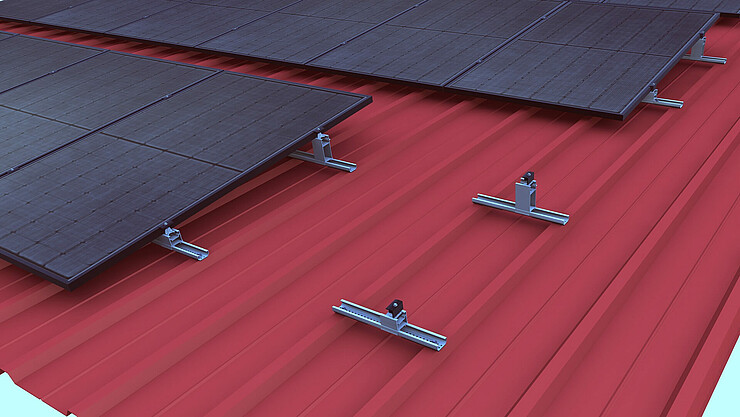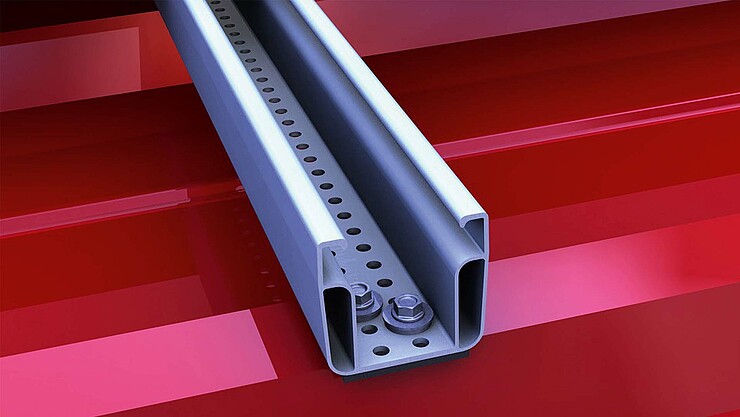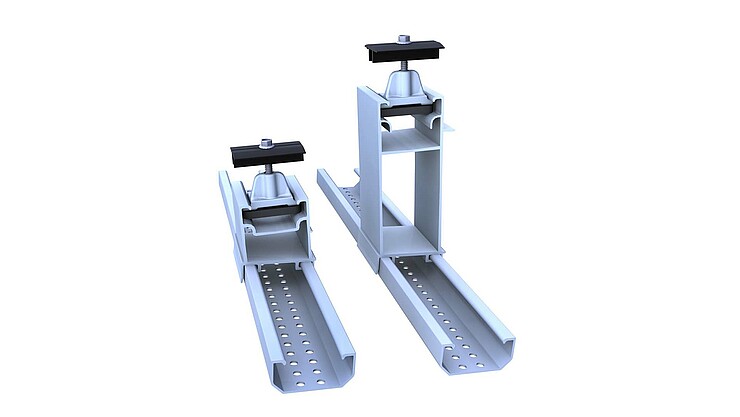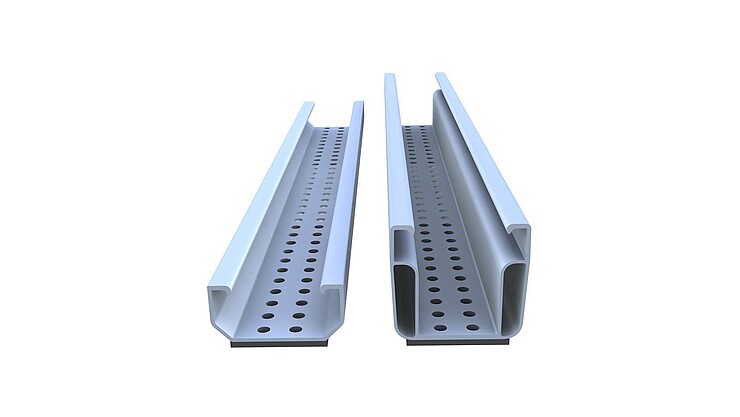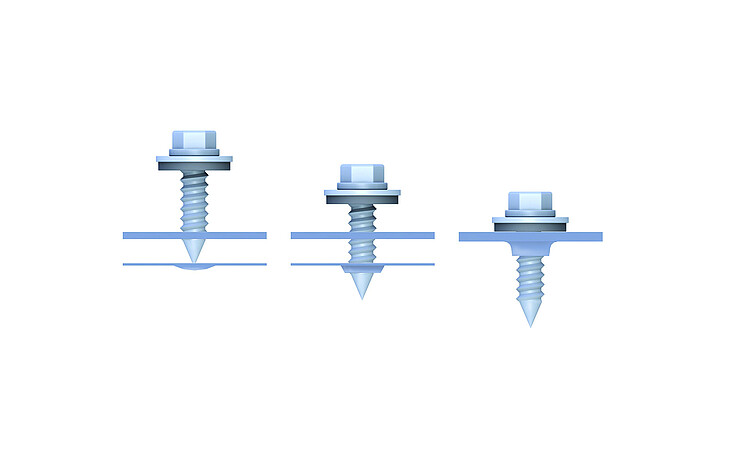 Trapezoidal metal roof | clamping system portrait with light elevation
Clamping system with direct fixing and modules installed elevated in portrait
Module clamping in the optimum clamping range
Reduced logistical effort on the roof
Quick and efficient mounting from above
Electrically conductive connection between the mounting system and the roof membrane
Also plannable in Solar-Planit.
Increase in module efficiency thanks to 5° elevation angle
Low material costs and easy handling
High holding forces thanks to chipless direct fixing with building authority-approved thin sheet screws
Only one mounting tool necessary
---
Click on the + Icons to see components of this mounting system.
Further solutions for elevated applications
---
More information about the trapezoidal mounting system
Would you like a little more? With our new elevation on trapezoidal sheet metal, you can answer this question with "yes", because the 5° elevation angle increases the module efficiency compared to roof-parallel mounting with short profiles. This solution is therefore particularly suitable for very flat trapezoidal sheet metal roofs and also ensures a better self-cleaning effect and increased rear ventilation of the modules. All other advantages of the short profiles, such as low material costs and easy handling, the high holding forces thanks to chipless direct fastening with thin sheet metal screws approved by the building authorities, as well as the use of only one installation tool, are also retained.

The short profiles can be used flexibly on all trapezoidal sheet metal beading grids and are available in two different heights. With the C24 short profile, you get a material-saving and economical solution for your projects. Or you can use the short profile C47 and get an ideal module rear ventilation through sufficient space to the roof covering. No matter what you decide, with our short profile variants you always make the right choice!
---
How to easily mount our trapezoidal metal roof clamping system.
Do you have questions about the product?

Visit our FAQ section.
---