PV mounting systems for flat roof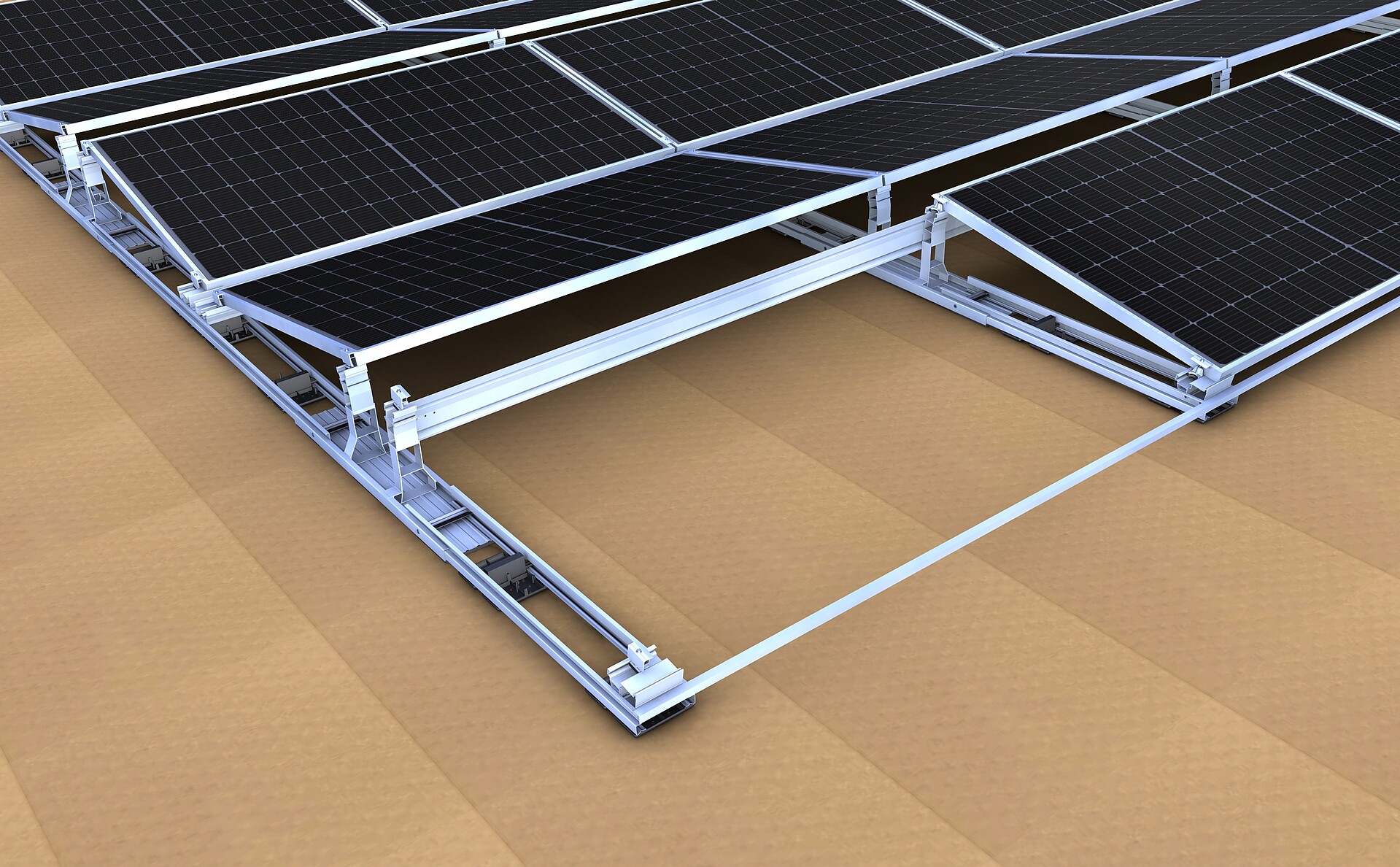 East-West system "the shortcut"
With the latest system in our flat roof product family, we enable even easier and faster assembly thanks to the high degree of prefabrication and the tool-free click system. The short components allow easy handling as well as low logistical effort, as they require little space and can also be transported in small vehicles.
East-West system - secure, stable and quick to install
Do you value flexible assembly and simple ballasting for your flat roof project? Then we have exactly the right solution with our flat roof east-west II system with 13° elevation angle. With our base trough in the gravel rail version, you use the existing gravel to ballast the PV system.
South system - wind-tunnel tested aerodynamics
Flexible, stable, proven – that's our closed flat roof system II for south-facing roofs! It is easy to mount, versatile and extremely stable. The aerodynamic flat roof system has been tested in the Wacker Ingenieure boundary layer wind tunnel and combines maximum safety with outstanding stability and flexible assembly.
Green roof system - biotope, water reservoir, air conditioning
With our green roof mounting system East-West, you make maximum use of the surface area of your flat roof: through different layouts with the same components, not only East-West, but also butterfly and South orientations are possible. The electricity production is thereby distributed more evenly throughout the day. The mounting system with an inclination of up to 10° ) is a very safe and stable system for flat roofs - and is also easy and quick to set up.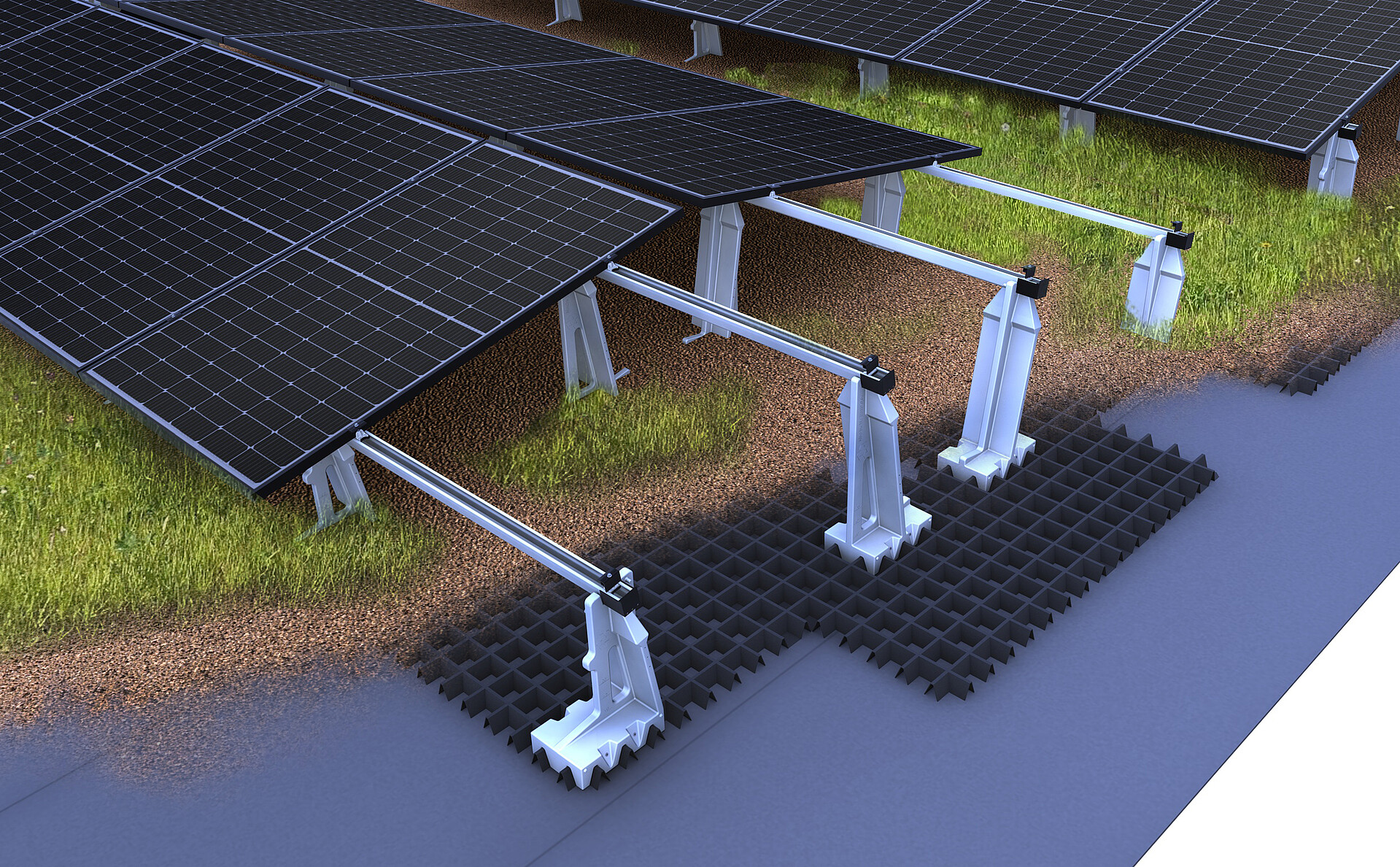 Further solutions for flat roofs
You are interested in one of the following solutions on flat roofs?
We look forward to your enquiry!
Flat roof II - "the allrounder"