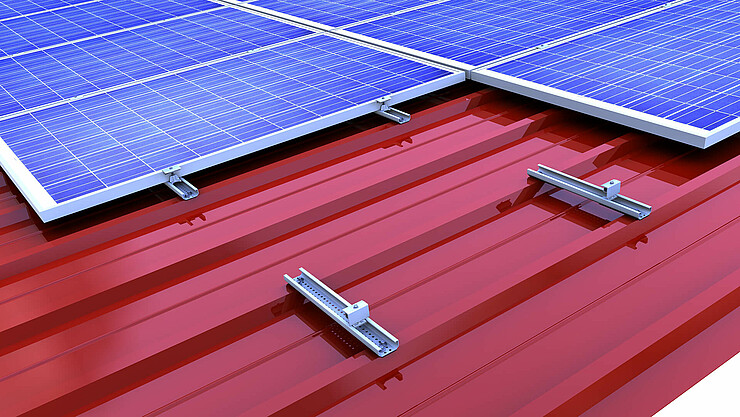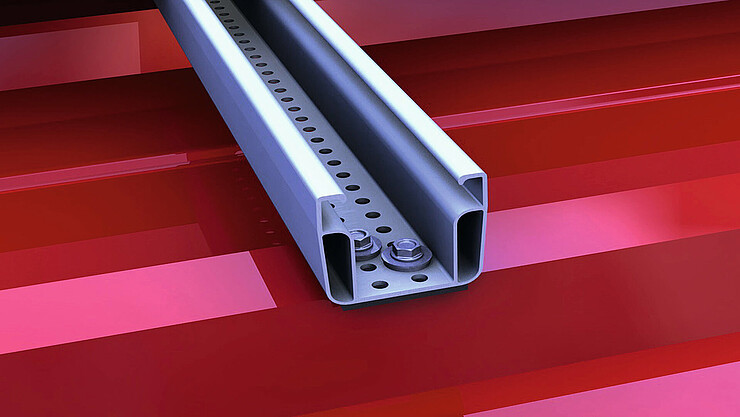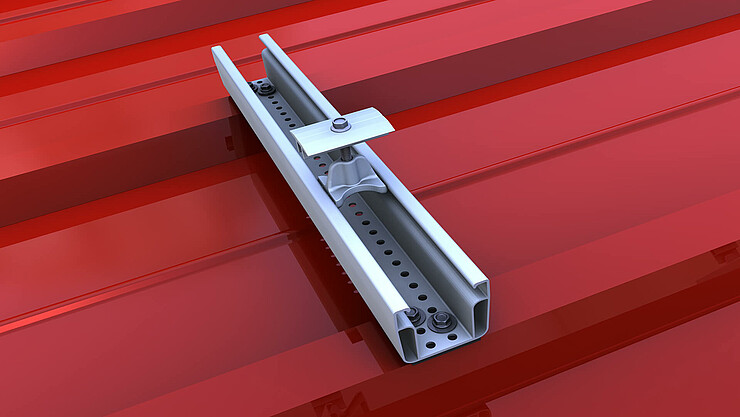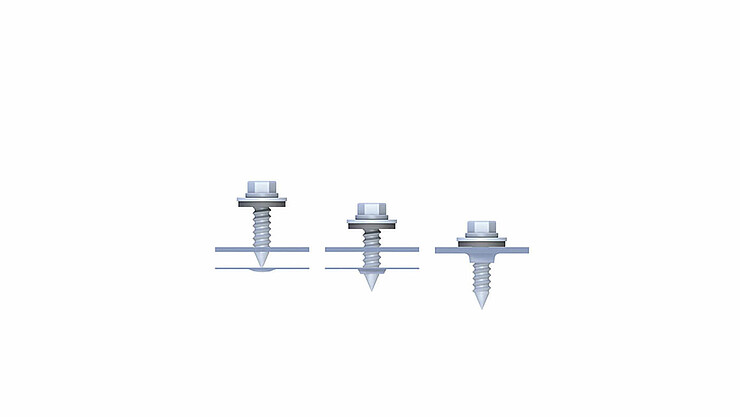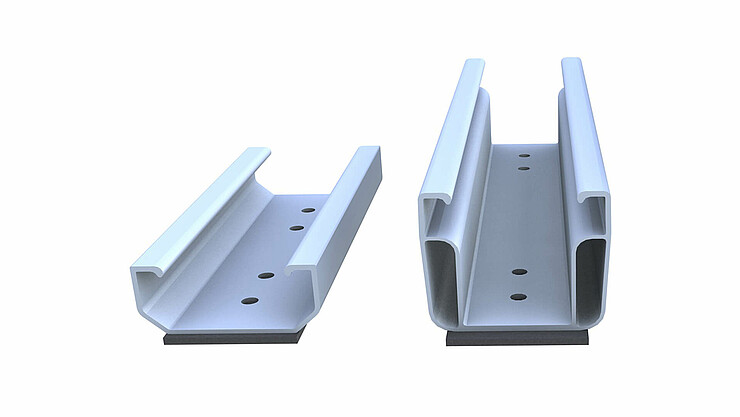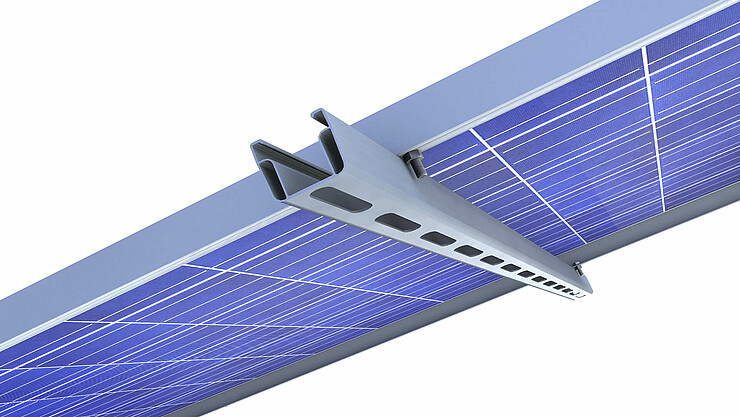 Trapezoidal metal roof | clamping system portrait
Clamping system with direct fixing and modules installed in portrait
Module clamping in the optimum clamping range
Reduced logistical effort on the roof
Quick and efficient mounting from above
Electrically conductive connection between the mounting system and the roof membrane
Only a handful of components, entirely preassembled
Low material costs and easy handling
High holding forces thanks to chipless direct fixing with building authority-approved thin sheet screws
Only one mounting tool necessary
---
Click on the + Icons to see components of this mounting system.
---
More information about the trapezoidal mounting system
Our systems – your choice! The versions with the short rail C24 and C47 are easy to handle on site thanks to their preassembled components. Or you might decide on the C-rail assembly. Then you'll get neat cable routing and a load-distributing connection to the trapezoidal sheet. Our clamping systems for modules in portrait meet every requirement. When assembling on short rails, you use our 385 mm long, pre-punched module support profiles pre-assembled with EPDM seal. The short rails can be adjusted flexibly to all trapezoidal sheet corrugation grids and are available in two different heights. With the short rail C24, you get a material saving and economical solution for your projects.
Or you can use the short rail C47 and get the ideal rear ventilation of the modules due to sufficient space to the roof coverage. Whichever way you decide, with our short-rail versions, every choice is the right one! To meet your requirements for even load distribution on a trapezoidal sheet and for neat cable routing at the same time, we recommend our C-rail solution. These rails are mounted on pre-stuck EPDM sealing strips using several raided beads. Whether you are using material optimised C-rail 38 or proven C-rail 47, you get both rails in a length of 2.20 m – just lay them, screw them in and you're finished!
For more information on the system properties and installation, please refer to the mounting instructions.
---
How to easily mount our trapezoidal metal roof clamping system.