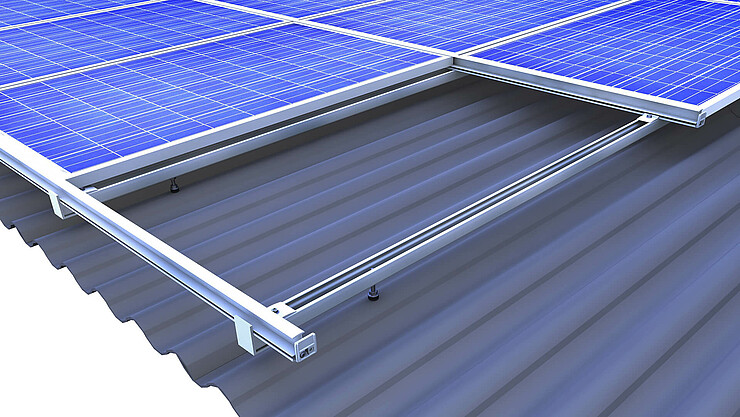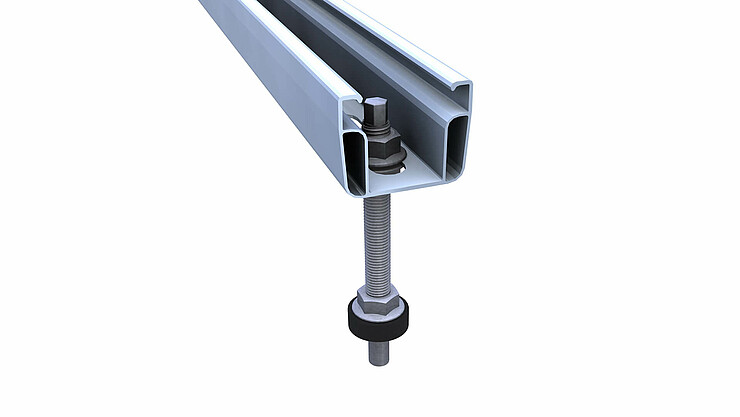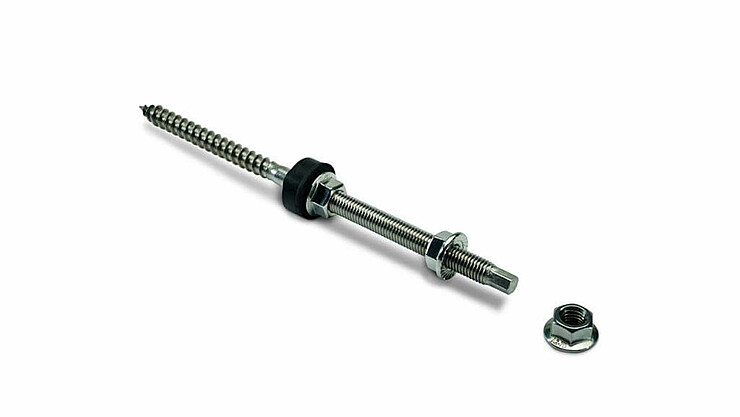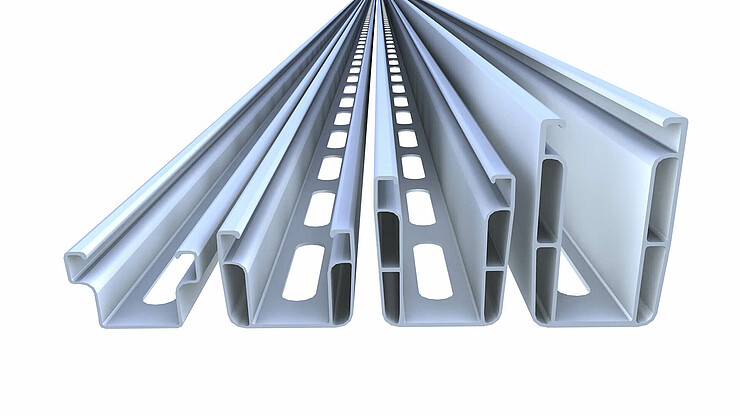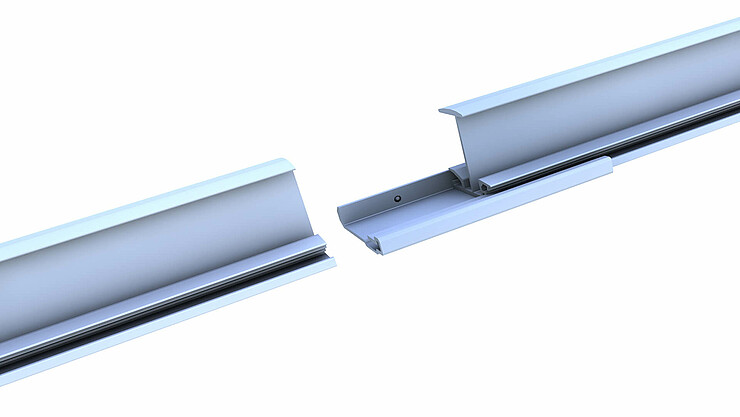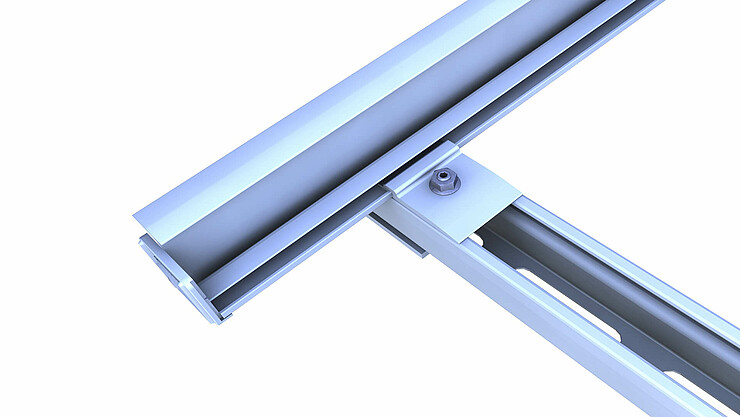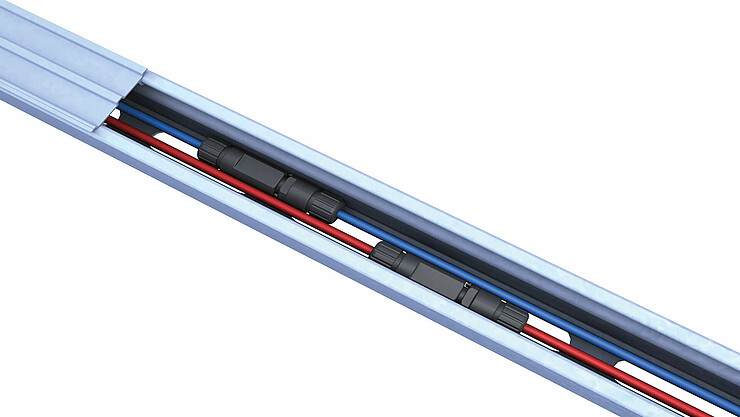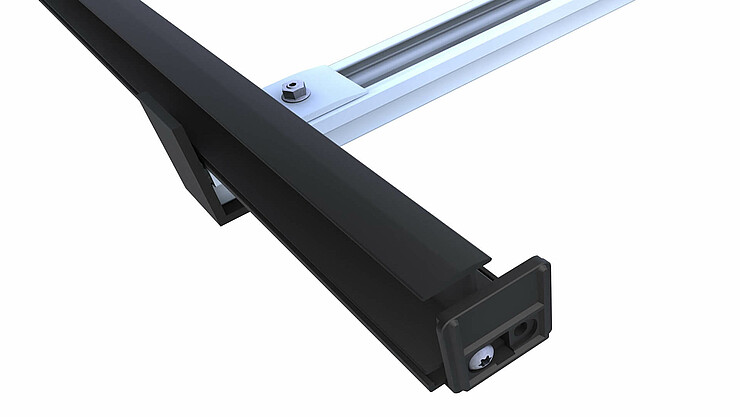 Corrugated and sandwich roof | insertion system
Insertion system with modules installed in portrait
Components usable across different roof types
C-rail also acts as a cable channel
Mounting modules in portrait or in landscape
Insertion rail in blank and black anodised – color matching the
module
Completely pre-assembled stock screws with centric load distribution
Big span lengths possible (C-rail 71-2 / C-rail 95-3)
C-rail also acts as a cable channel
Solutions for timber and steel purlin
---
Click on the + Icons to see components of this mounting system.
---
More information about the corrugated and sandwich roof mounting system
Whether you have a purlin roof with wooden or steel purlins, or a roof covering with corrugated or sandwich elements, with our stock screw set you can use our insertion system quickly and easily in your projects. The insertion rails are available in either blank aluminium or black to match the frame colour. The well-thought-out technology ensures security and mounting efficiency. As a floating installation, the module frame – vertical or horizontal – transfers the load to the rails. Insert the modules in the blink of an eye and lay the cables, including plugs, in the lower rail of the cross connection. The combination of the C-rail as a supporting rail and the cable channel makes it unique – tidy and efficient.
The connection of the C-rail to the stock screws using a traditional screw connection on the rail bottom enables continuous adjustment and levelling of the lower rail position. The centre connection of the C-rails to the stock screw transfers the load centrally on to the stock screw, meaning that it is not additionally subjected to bending stress – the stock screw set is available in various lengths and widths, perfect for any roof. The installation is completed with end caps and edge stops and can also be equipped with a snow guard – design and quality, that is what our insertion system stands for.
For further information on installing the system and fixing the components, please refer to the mounting instructions.
---