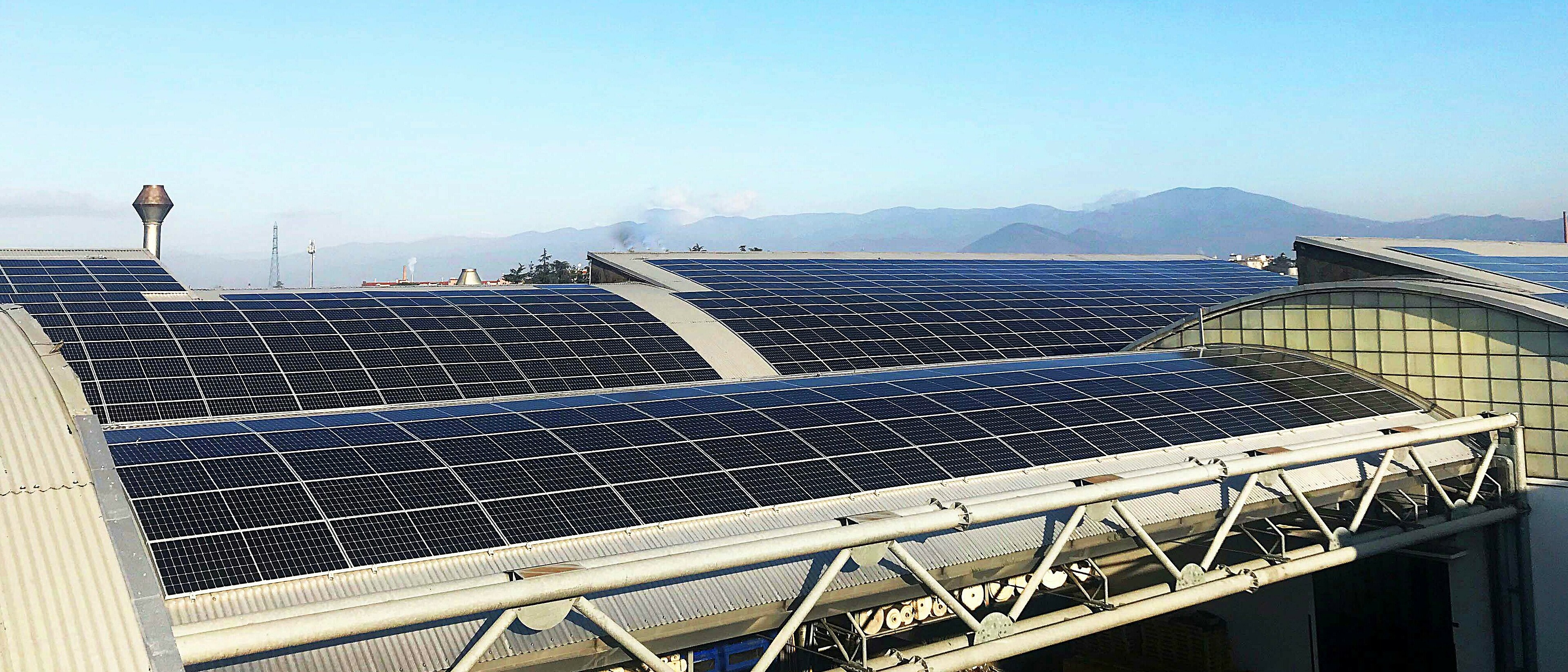 Roof type
Corrugated & sandwich roof
Mounting type
Clamping system
Project type
Clothing factory
Rooftop PV in the textile sector
Helping textiles experts self-generate power
A prestigious textiles company in Prato, Tuscany, used novotegra to move their operations closer to self-sufficiency. As a result, they're now saving hundreds of tonnes of CO2 every year by generating nearly half a million kWh on site.
Setting the scene
Albini Group are an Italian success story built on five generations of textiles expertise. Now, they're repaying that success by placing sustainability at the core of how they do business. On-site solar power generation is key to that strategy, making the most of the famously beautiful Tuscan weather.
Meeting the challenges
Our team were tasked with designing and implementing a roof-mounted PV project for a 2,000m2 facility in Tuscany. Working with the curved, corrugated sandwich roof made novotegra Short Rail C33 R39,4 ideal for the job.
The result
It took less than a month to implement the final project designs. The site is now self-generating 482,000 kWh of clean solar power each year. That represents an annual saving of 1.346 tonnes of CO2. Plans are already underway for an additional 105,000 kWh after an extension of the site. Proud of the result, Albini Group look forward to their next bold steps towards total energy self-reliance.
Straight modules on curved roofs? With our short profiles, even such a roof can be fitted with PV modules in a visually appealing and economical way.