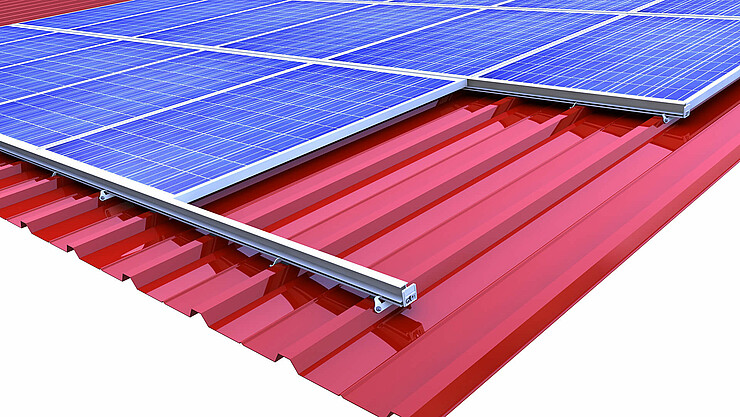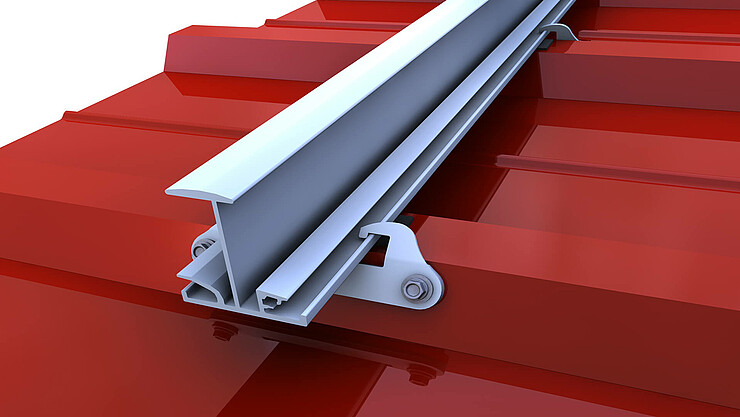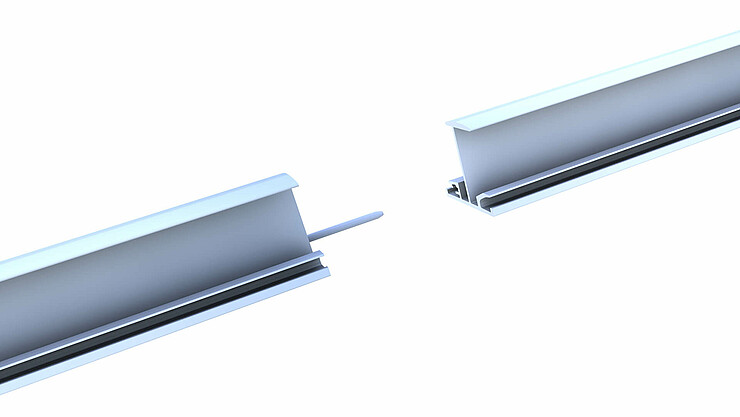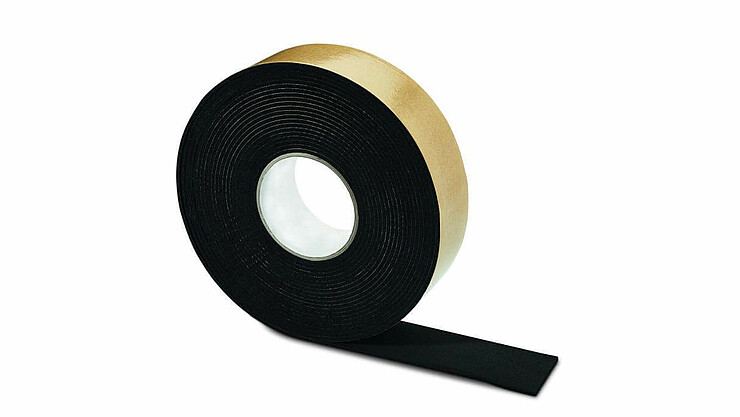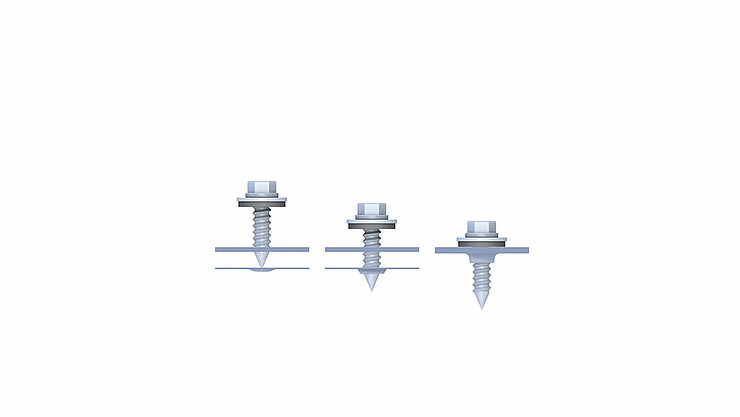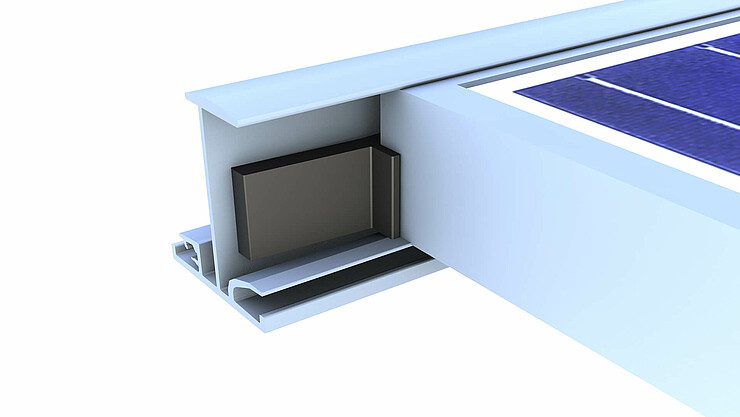 Trapezoidal metal roof | insertion system with clamp
Convincing quality for your trapezoidal roof
Only a handful of components, entirely pre-assembled
Mounting modules in portrait or in landscape
Insertion rail is fixed directly to the trapezoidal sheet via trapezoidal
sheet bracket
High-quality installation aesthetics and efficient mounting thanks to insertion technology
High holding forces thanks to chipless direct fixing with building authority-approved thin sheet screws
Tension-free and floating module mounting
Insertion rail in blank and black anodized in different heights for all modules
---
Click on the + Icons to see components of this mounting system.
---
More information about the trapezoidal metal roof mounting- system
The insertion system from novotegra enables tension-free, floating – and at the same time very secure and stable – installation of your photovoltaic modules. The modules are gently placed in our insertion rails, which are available in either blank aluminium or black, with their entire frame length. Depending on the combination of rail and module, you can create a very aesthetic and homogeneous installation surface with the insertion mounting system. The insertion mounting system is also popular because of its thoughtthrough construction, resulting in a quick and easy assembly with high-quality, durable and corrosion-resistant components.
The insertion rail is attached directly to the trapezoidal sheet using a fixing clamp which is attached to the side of the raised bead. Our insertion system for trapezoidal roofs can be used starting at a steel plate thickness of 0.4 mm. It provides excellent rear ventilation of the modules, which can be installed either vertically or horizontally. Very practical for installation on the roof: the insertion system for trapezoidal roofs consists of only a handful of individual components, greatly simplifying installation. For trapezoidal roofs, we use building authority-approved chipless thin sheet screws which are screwed into the trapezoidal metal without producing any chips which could corrode.
For more information on how to install the system quickly and safely, see the mounting instructions.
---
How to easily mount our trapezoidal metal roof insertion system.