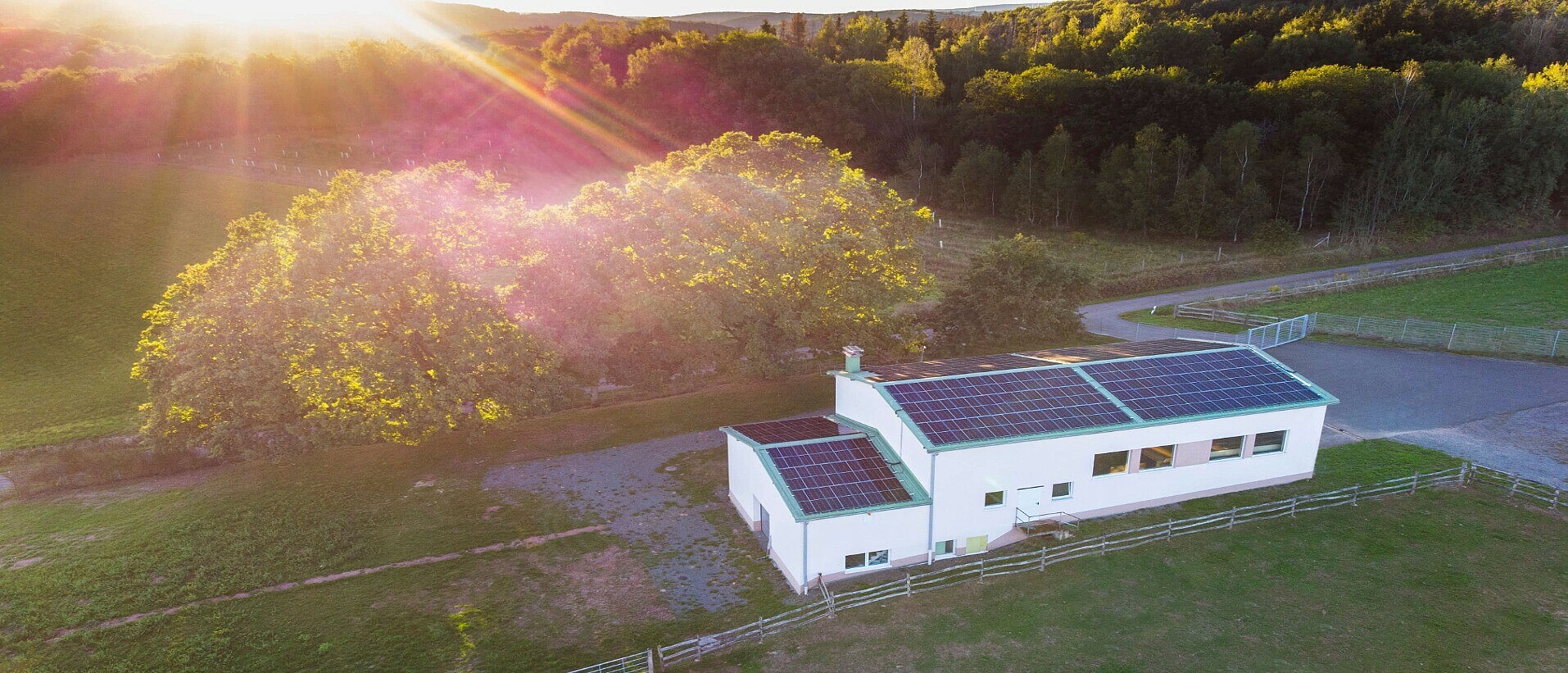 Roof type
Trapezoidal metal roof
Mounting type
Clamping system portrait
Project type
Waygu cattle farm
Decarbonising agriculture
Rooftop PV helps Buchwald Hof Farm harvest the sun
We used 350m2 of PV modules to support a Wagyu beef farm's energy self-sufficiency mission.
Setting the scene
Buchwald Hof is Saarland's first Wagyu cattle and dairy farm. As well as placing the highest emphasis on animal welfare, they're also working to decarbonise their operations. novotegra supported a rooftop PV system to supply the farm's daily energy needs.
Meeting the challenges
With 350 m2 of trapezoidal metal root to cover, we used Solar-Planit to devise the ideal design. With that at our disposal, planning and construction were completed in two months.
The result
Buchwald Hof now produces 47.2kWp of solar power. That's enough to cover a serious portion of its electricity needs. Meanwhile, a new cooling system is keeping the farm's delicious product in perfect conditions, without huge emissions.
"With so much policy discussion around meat consumption and climate change, Buchwald Wagyu demonstrates how cattle breeding should be done today. We're proud to help realise this solution, along with our long time partners at Elektro Christoph Jäckel GmbH & Co. KG."