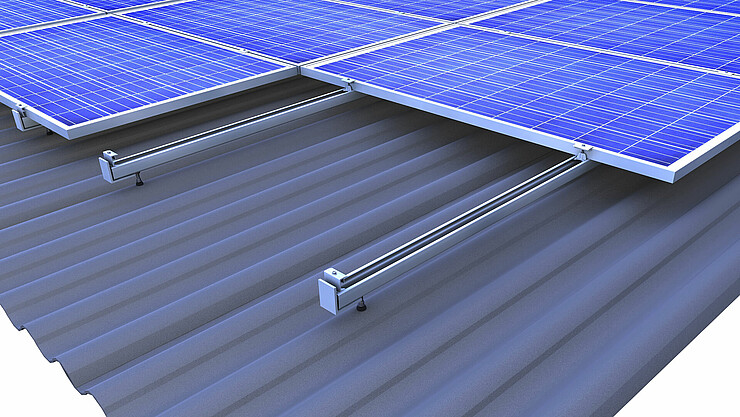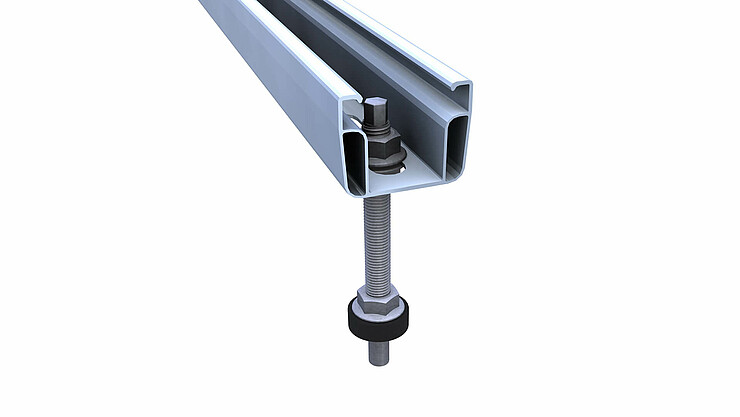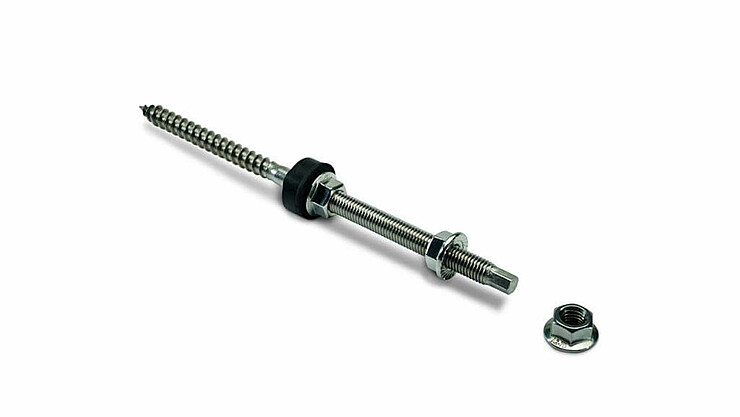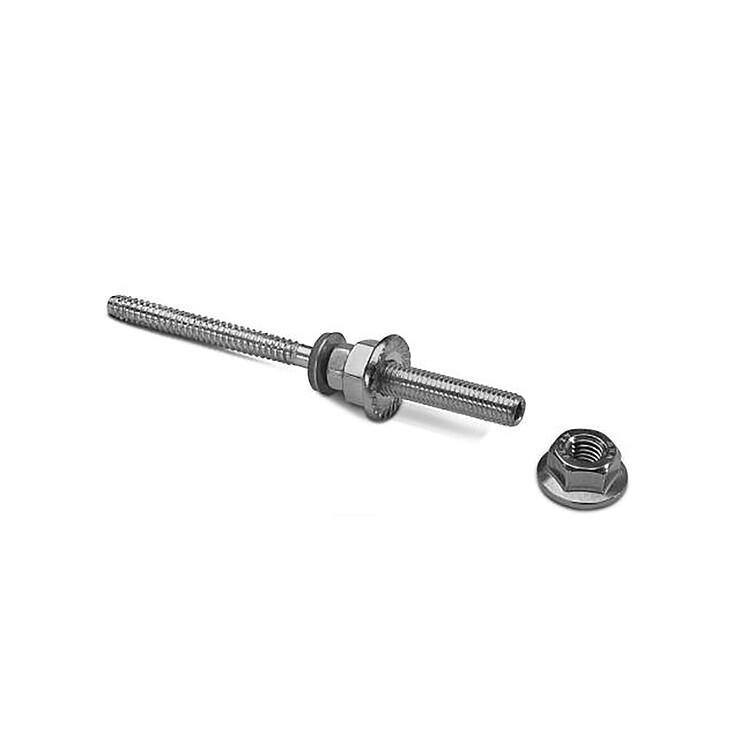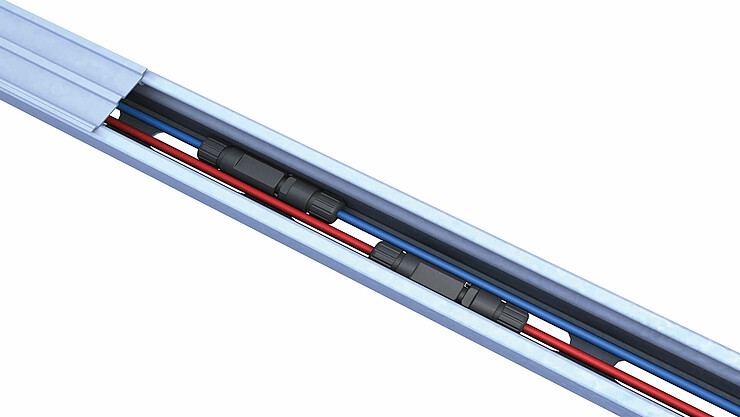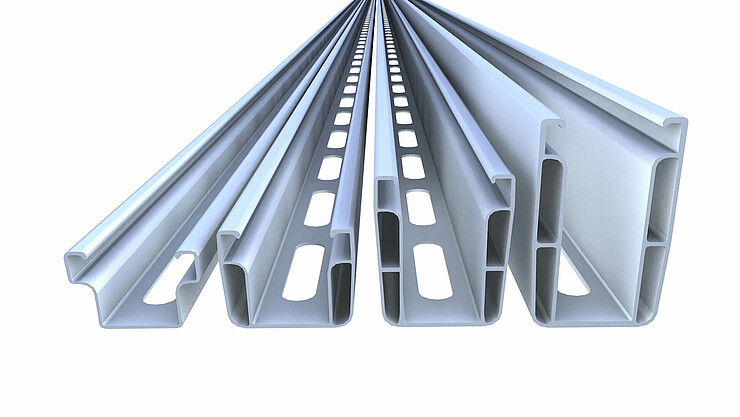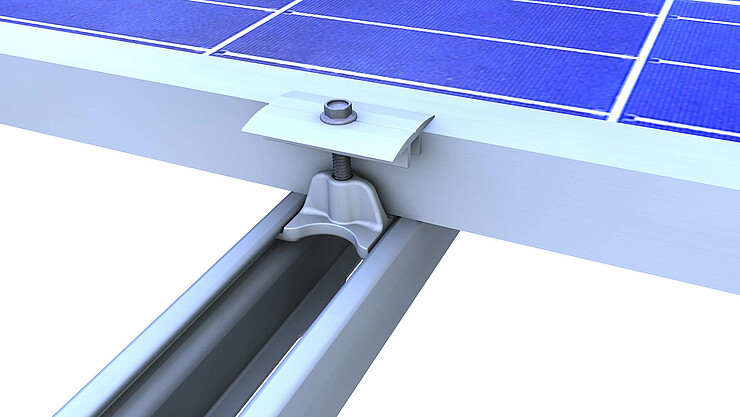 Corrugated and sandwich roof | clamping system
Single-rail clamping system with modules installed in landscape
Cross-system components
Module portrait installation possible with cross layer system
Only two clamps for all frame heights in blank and black anodised
Completely pre-assembled stock screws with centric load distribution
Big span lengths possible (C-rail 71-2 / C-rail 95-3)
C-rail also acts as a cable channel
Solutions for timber and steel purlin
---
Click on the + Icons to see components of this mounting system.
---
More information about the corrugated and sandwich roof mounting system
When mounting on corrugated and sandwich roofs, you fix the photovoltaic installation directly to the purlins of the roof construction. For wooden purlins, you need the stock screw set for wood and for steel purlins the stock screw set for steel. The centric connection of the C-rails to the stock screw transfers the load centrally on the stock screw – this means that it is not additionally subjected to bending stress.
C-rails are always mounted using the same principle: The classic screw connection with a locking nut ensures a quick, strong and permanently reliable connection for both single-rail and cross-rail connections. At the same time, the interior of the rail acts as a cable channel with enough room for cables and plugs. The connection of the stock screw to the rail bottom makes height adjustment possible, and the installation can be levelled – this way you can achieve a homogenous module field, even on uneven roofs. All end and middle clamps are pre-assembled and also available in a black anodised variant. Be it modules installed in portrait or landscape or a singlerail or cross-rail installation, thanks to reliable clamping technology, modules can be fixed to C-rails quickly and securely. The end clamps close the module field flush to the C-rails, making the substructure nearly invisible – for visually perfect installations.
For more information on the individual components of the system, please refer to the mounting instructions.
---
Do you have questions about the product?

Visit our FAQ section.
---