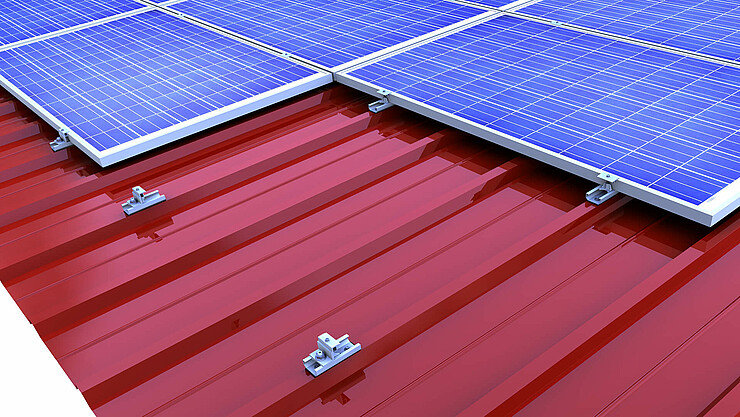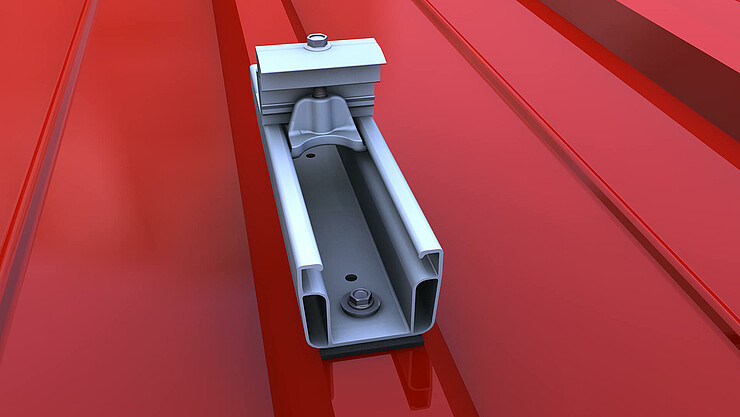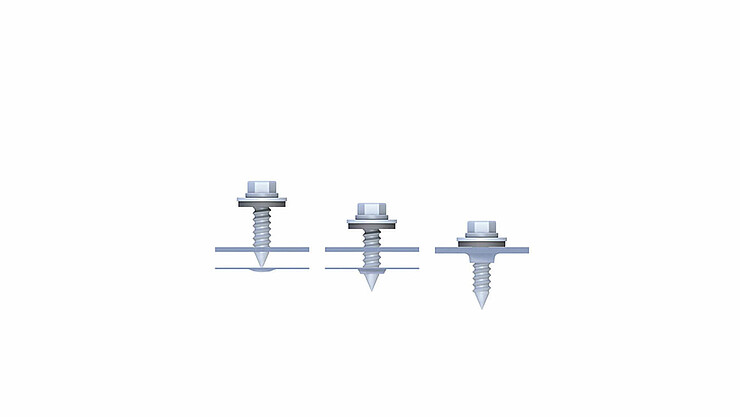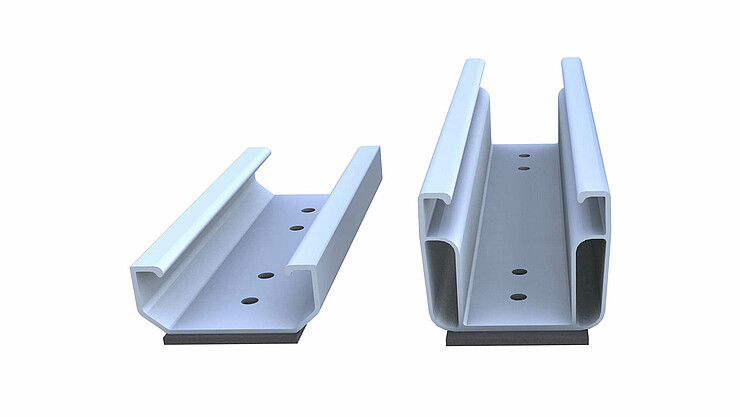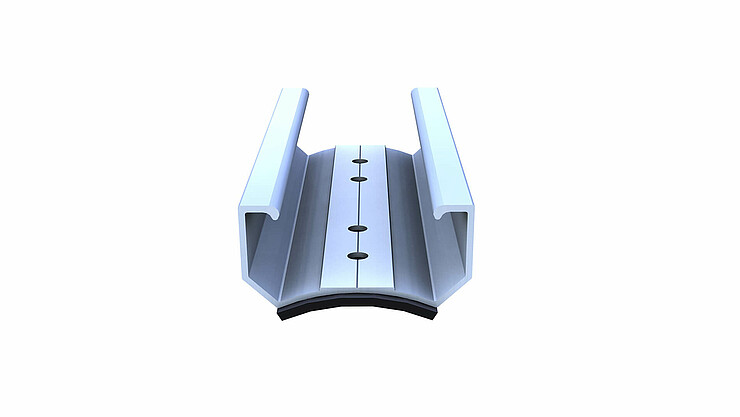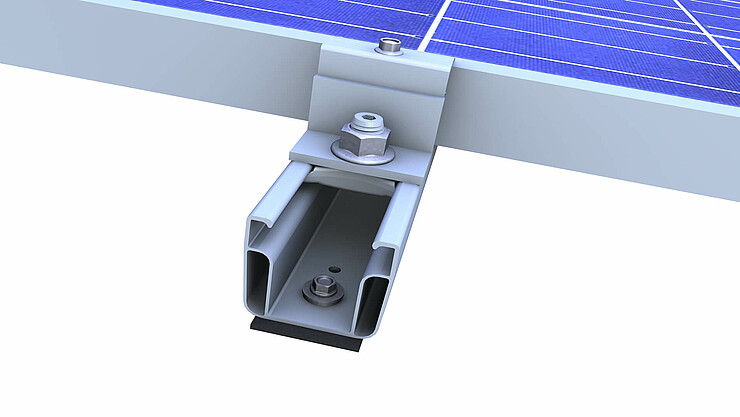 Trapezoidal metal roof | clamping system landscape
Clamping system with direct fixing and modules installed in landscape
Most cost effective mounting option on trapezoidal roof
Reduced logistical effort on the roof
Quick and efficient mounting from above
Electrically conductive connection between the mounting system and the roof membrane
Only a handful of components, entirely preassembled
Low material costs and easy handling
High holding forces thanks to chipless direct fixing with building authority-approved thin sheet screws
Only one mounting tool necessary
---
Click on the + Icons to see components of this mounting system.
---
More information about the trapezoidal metal roof mounting- system
With our clamping system for trapezoidal metal roofs, we always have the right solution completely pre-assembled for you. Whether for the yield-optimised system or the project business, or blank aluminium or black – you get a proven mounting system with a high quality of finish and made from durable and corrosion-resistant materials. Our clamping system for trapezoidal metal roofs also gives you an attractive price-performance ratio. With the building authority-approved thin sheet screws, you can attach the pre-cut short rails, which are pre-equipped with EPDM sealing strips, directly to the trapezoidal raided beads. The modules are then attached with the tried and tested middle and end clamps – we cover all frame heights from 30 – 52 mm with only three different clamps.
Easy on-site handling guarantees quick and efficient mounting from above without saw or drill chips. You only need one tool to complete the installation, as the thin sheet screws and the clamps use an identical drive. Excellent rear ventilation of the modules, electrical conductivity between mounting systems and the roof membrane as well as minimal material use and attractive aesthetics are all additional.
Further information and notes on safe and quick assembly can be found in the mounting instruction.
---
How to easily mount our trapezoidal metal roof clamping system.
Do you have questions about the product?

Visit our FAQ section.
---