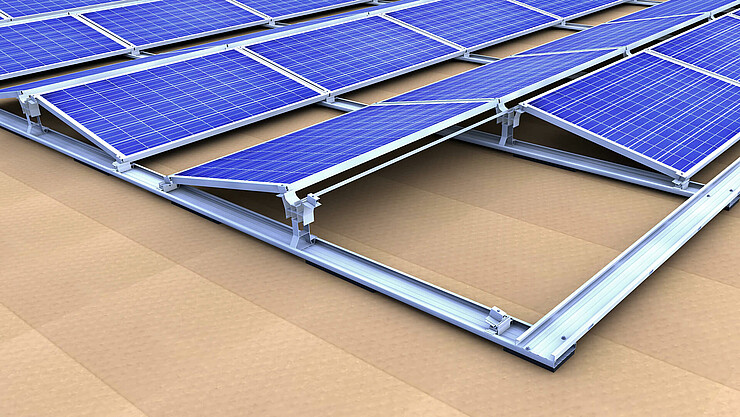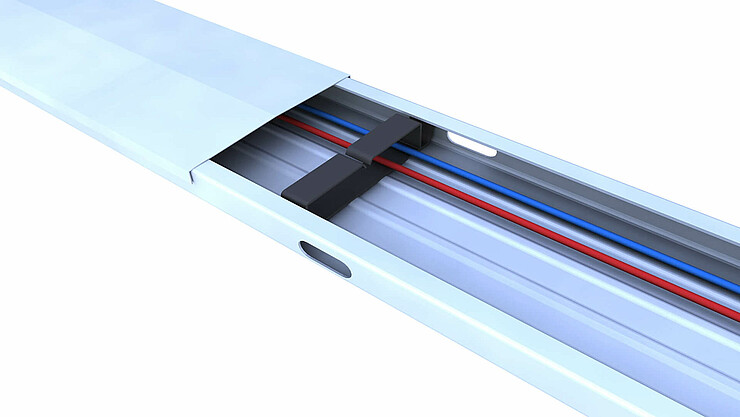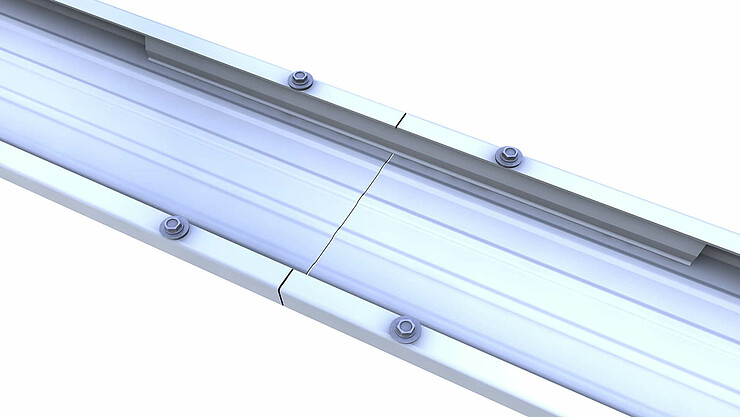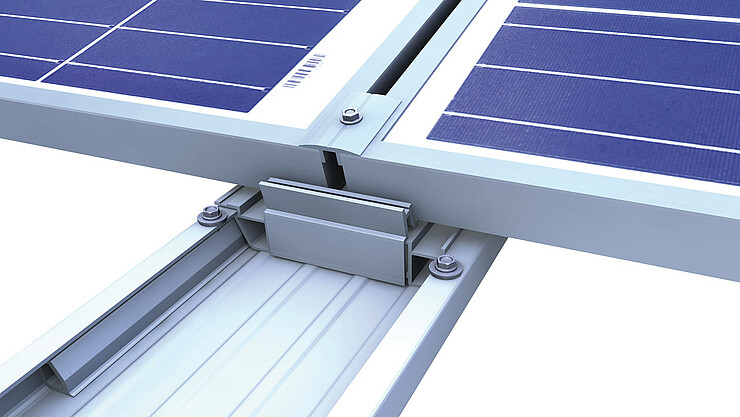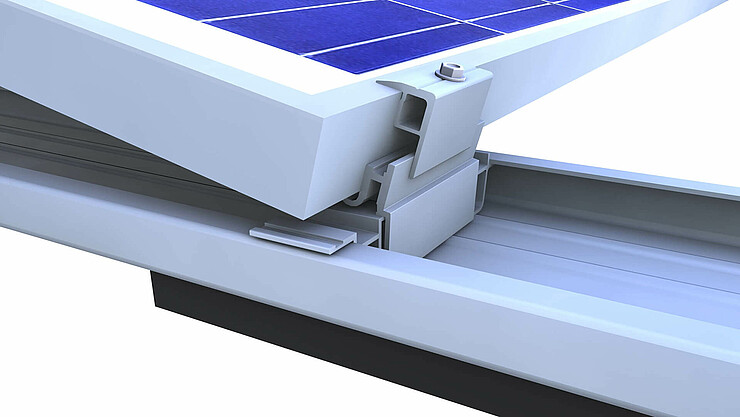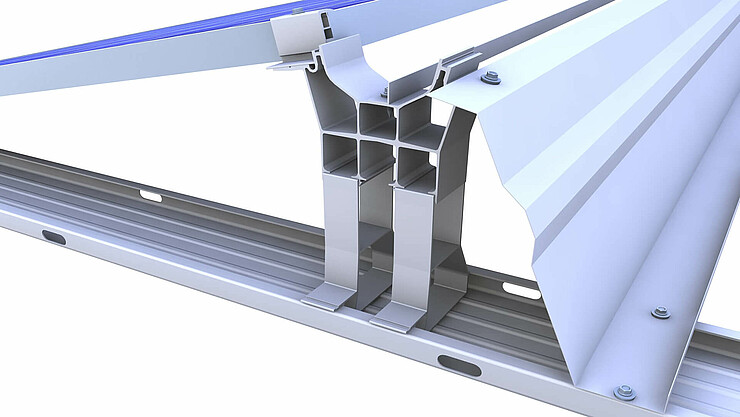 Flat roof | east-west system II (single-layer)
Flat roof system east-west single layer for gravel
Maximum roof surface utlisation and evenly distibuted electricity production
Optimum elevation angle 13° for good efficieny and self-cleaning
Cross connections at module field edges for high stability
High flexibility thanks to individually selectable row distance
Connected module fields up 34 m length possible
Wind-tunnel tested aerodynamics
Wide and continuous base trough for good load redistribution to prevent damage on the roof insulation
Module supports and base feet with click-fit function – no screwing necessary
Suitable for wide modules
The specified values (given in Pascal (Pa)) correspond to the permissible load. The safety factor of 1.5 to be considered according to IEC 61215 is already included. To the best of our knowledge and conscience, we have compiled the listed data for you from the individual approvals or installation instructions of the manufacturers. We accept no liability for transmission errors or changes to the values at short notice.
---
Click on the + Icons to see components of this mounting system.
---
More information about the flat roof mounting system
With our east-west II mounting system, you can optimise the use of the surface area of your flat roof: Compared to south-facing elevations, you can install nearly twice the module surface area. Electricity production is thus distributed more evenly throughout the entire day. The east-west II mounting system is a very secure and stable system for flat roofs with a pitch of up to 5° – and, what is more, it is quick and easy to assemble. The mounting system is fixed on the roof with its own weight and, if necessary, ballast stones, although the optimised aerodynamics of our system require little to no ballasting: an advantage for flat roofs with low load reserves.
The mounting system consists of only a few components. The substructure is installed in a modular grid. The base foot and the module support are clicked together, and the module fastened by the short side of the frame. The base trough, which can be used as a cable channel, has rounded edges and a separation layer to protect the roof membrane. The system is installed on foil and bitumen roofs and can also be installed on gravel roofs. Our various supports allow us to tailor solutions to the specific loads – even with heavy load requirements. By default, this mounting system can bear loads of up to 2.4 kN/ m²; the load bearing capacity can be expanded through the use of a third rail up to 4.8 kN/m² if necessary.
---
How to easily mount our flat roof system east-west.