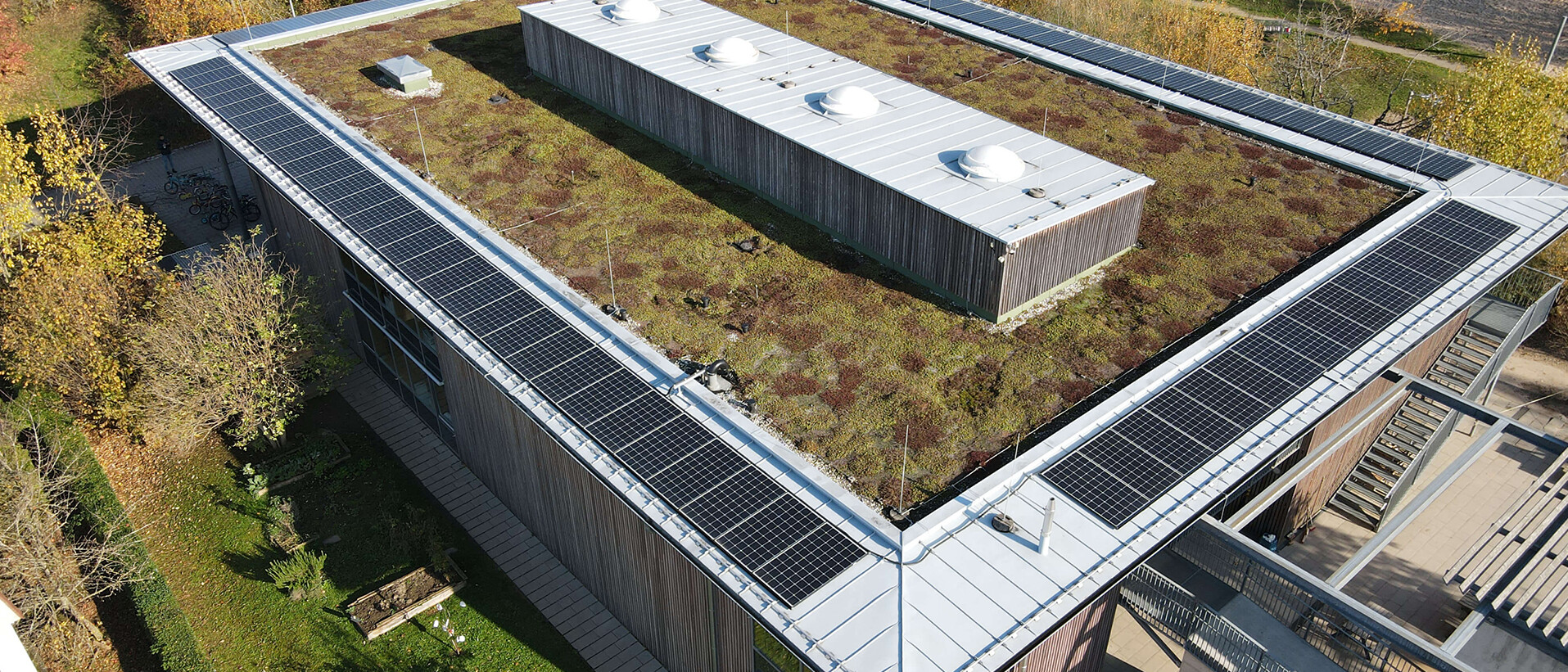 Roof type
Seamed metal roof
Mounting type
Insertion system
Project type
Child care center
Self-supply day care centre
Helping to produce self-generate energy
Our client approached us about using novotegra to mount solar panels atop a beautiful kindergarten site in Stuttgart, Germany. With a short timeframe and plenty of site-specific constraints to consider, our team embraced the challenge.
Setting the scene
German electricians, Elektro Dietrich, were tasked with helping a day care centre reduce their carbon footprint. Roof-mounted PV modules were quickly decided on as the most effective way of achieving this goal. novotegra were brought on board to assess the site and propose the best possible mounting solution to stay in keeping with this picturesque location.
Meeting the challenges
The 240m2 site's seamed metal roof was mostly planted over, with only the outer bevelled edges suitable for mounting PV modules. Using our Solar-Planit software, we had to carefully consider how to optimise use of every last bit of space. Furthermore, the proposed design had to complement the building's distinctive architecture. All this had to be planned and installed in the space of a few weeks.
The result
With 29.76 kWp of energy now being produced on site, the kindergarten has reduced its CO2 emissions by around 17 tonnes per year. novotegra seam clamp proved to be the ideal solution to the questions posed by the site. This project's successful outcome proved to be a fantastic advert for our client's services. Elektro Dietrich have received so many requests for new business that they were briefly forced to suspend orders while they expanded to cope. In uncertain times, that's a very good problem for a business to have!
On this metal seamed roof, we were able to install the optimum number of modules with our insertion system and at the same time create a visually appealing system.