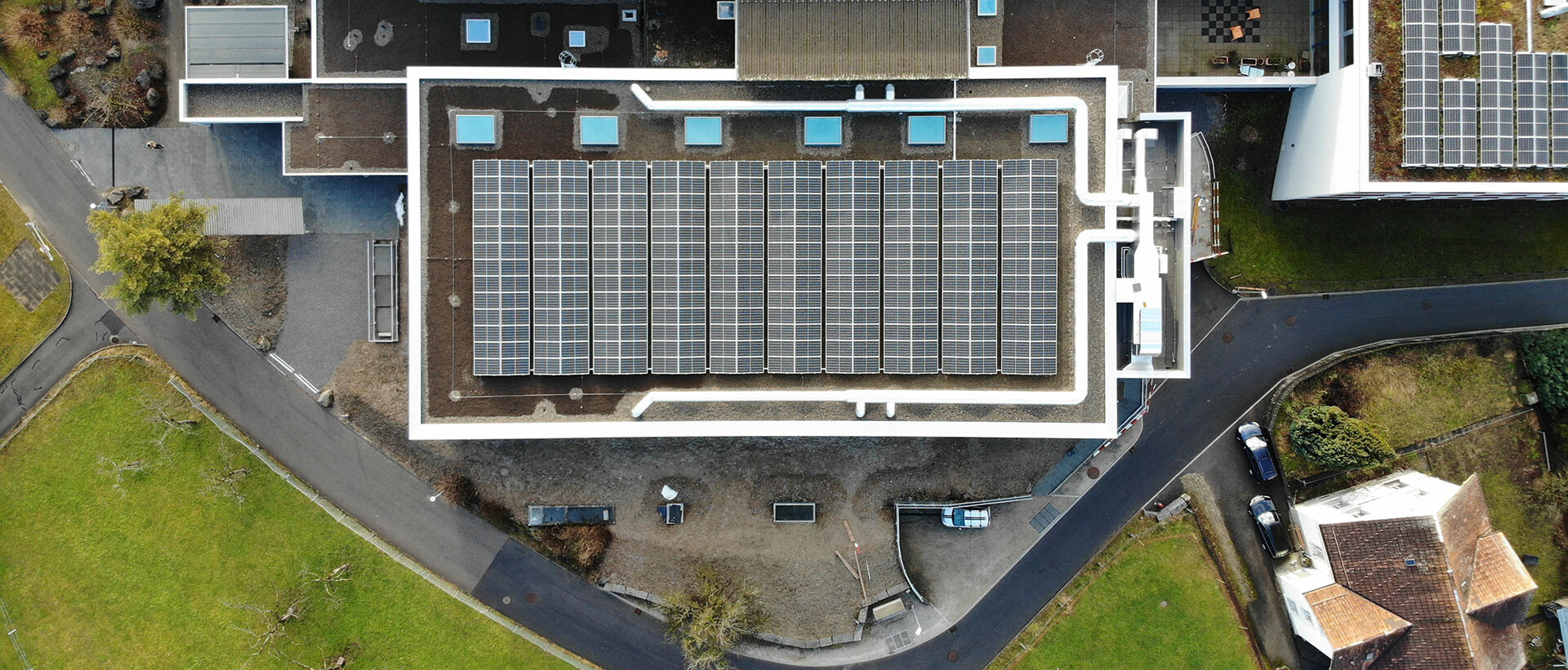 Mounting type
East-west system
Project type
School building
Making the grade with novotegra
Rooftop solar for an urban Swiss school
Reducing the carbon footprint of a school by installing rooftop PV modules presents an interesting challenge. How could our team provide a comprehensive solution while keeping disruption to the school at a minimum?
Setting the scene
In Uznach, Switzerland, local authorities are setting an environmental example. Installing photovoltaic modules atop a school building had the potential to improve its eco credentials. However, the chosen solution had to be installed quickly and smoothly without disrupting lessons.
Meeting the challenges
With an extensive green roof already in place, our work put a lot of distance between it and the cladding. Despite a deceptively simple layout, working in a built-up urban area demanded a lot of logistical planning. In this, our experience came into play long before anyone arrived on site.
The result
It took an impressively quick three days to install the finished solution, following two months of planning. This 500 m2 school rooftop now produces 100 kWp of solar power. It's a small but vital step in the Swiss local authority's ongoing environmental efforts.
"novotegra is rapidly proving itself as the solution of choice for those who need fast, efficient project turnaround times."