Flat roof elevation east-west
For flat roofs with an east-west orientation, choosing the right angle of inclination is crucial in order to optimise solar radiation. With the east-west elevations from novotegra, the PV modules are mounted horizontally; with the elevations for green roofs, the modules can also be mounted vertically. Almost twice the module area can be installed compared to south-facing elevations. The electricity production is distributed more evenly throughout the day. These elevations are also installed without penetrating the roof. The maximum roof pitch angle is 5° - the maximum module pitch is 13°.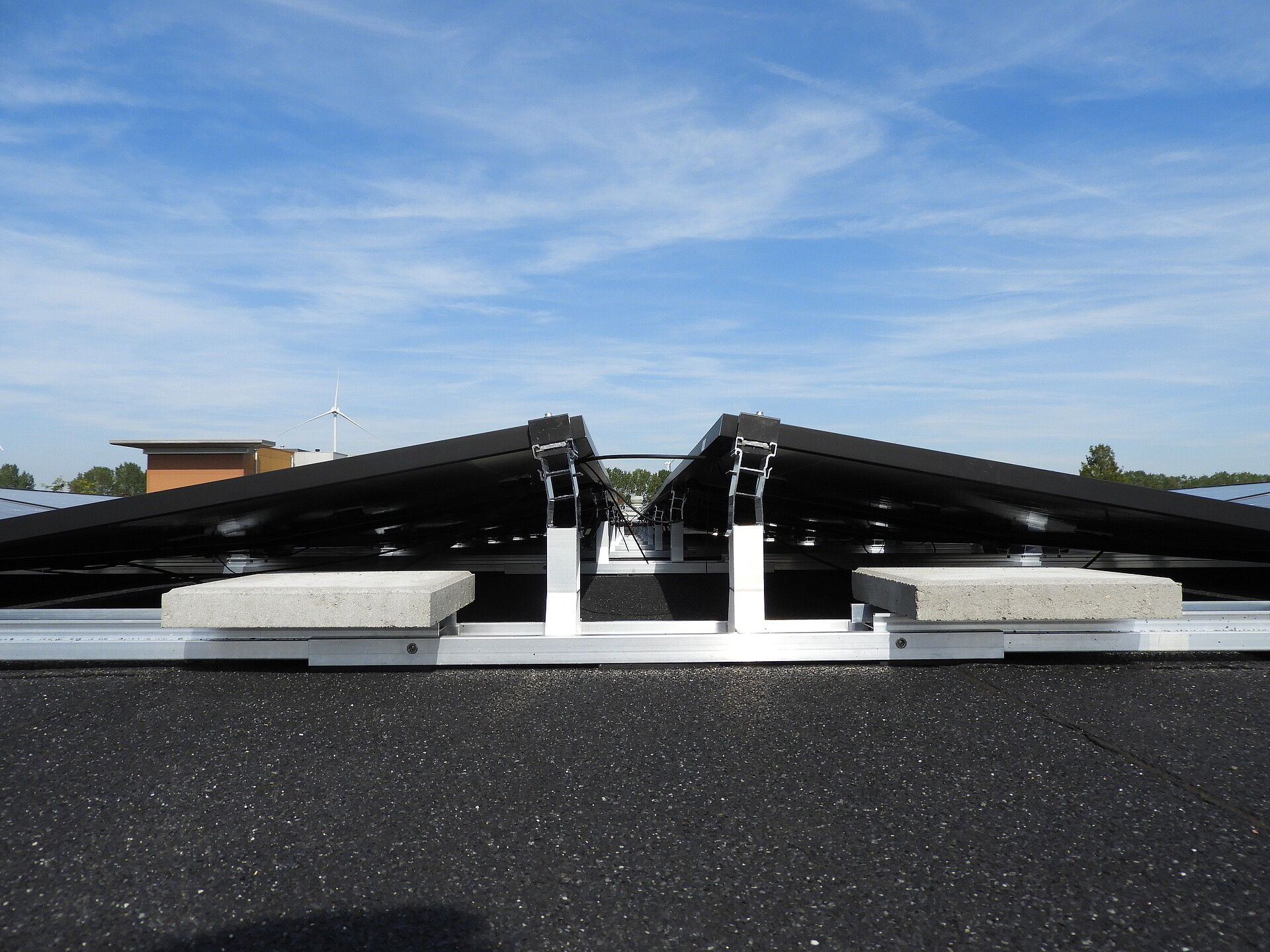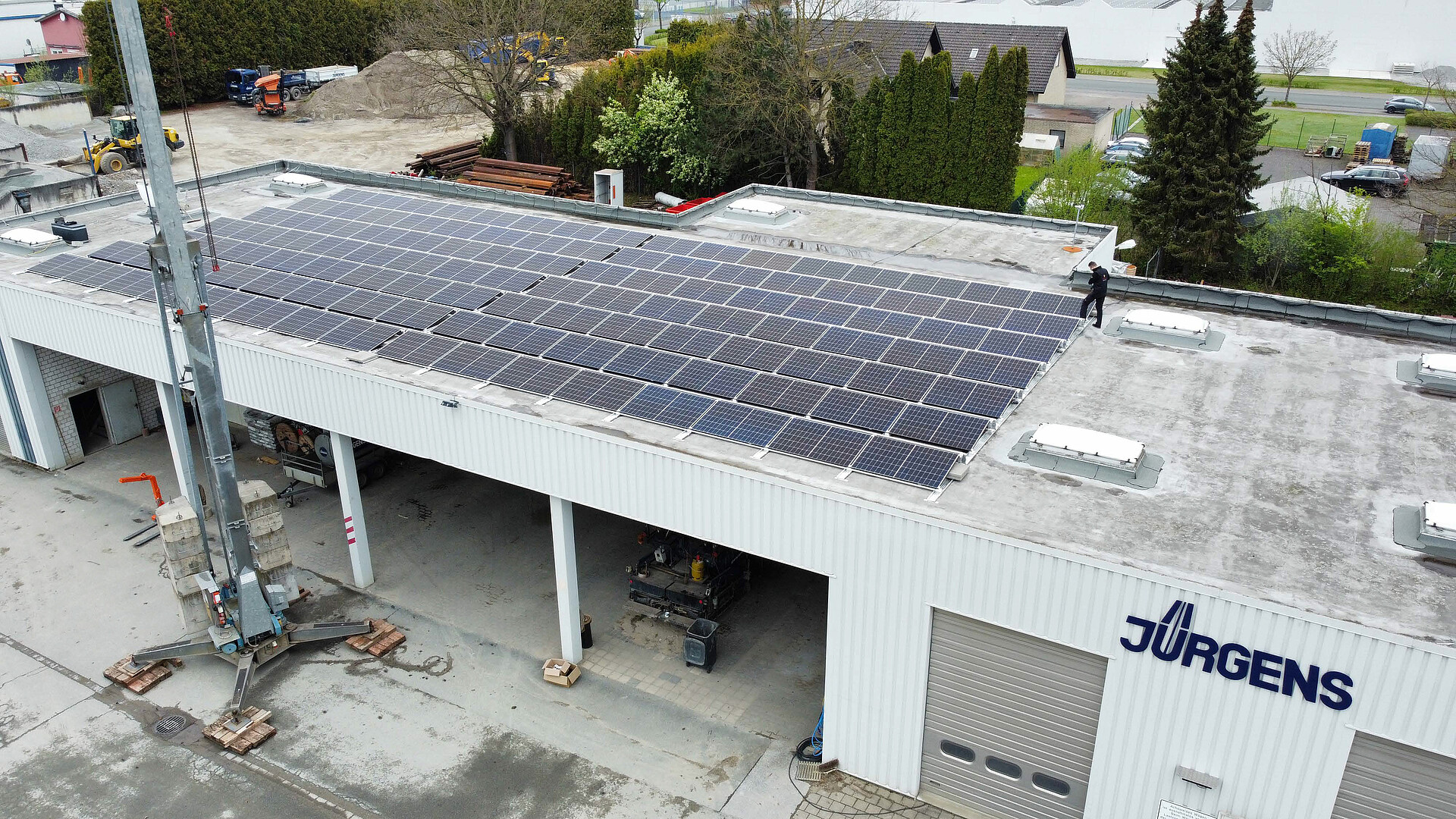 Flat roof elevation south
novotegra offers the ideal mounting system for flat roofs facing south. Suitable for a roof pitch angle of up to 5°, both available south-facing elevations can be installed without penetrating the roof, making them a practical and simple option. These elevations are supplied pre-assembled and enable quick installation without drilling.
The right components for PV flat roof elevation
novotegra only uses a few components to elevate the PV modules on flat roofs, most of which are supplied pre-assembled. Wide, continuous base rails ensure optimum load redistribution and low surface pressure. The module supports can be installed quickly and easily by clicking them into the base rail. Finally, center clamps and end clamps are used to fasten the modules.
The majority of the components is made of lightweight but durable aluminum, which facilitates installation on flat roofs. The suppliers of the elevations are of course certified accordingly and meet the requirements for safety and stability.
The first choice for flat roof elevations
The installation of photovoltaic modules on flat roofs is an efficient solution for generating renewable energy. However, it requires careful planning and the right choice of elevations and mounting systems. We can help you with both. You can find an overview of the available mounting solutions for flat roofs from novotegra here. Further information can be found in our FAQ section, the Training Center or with free initial mounting support.