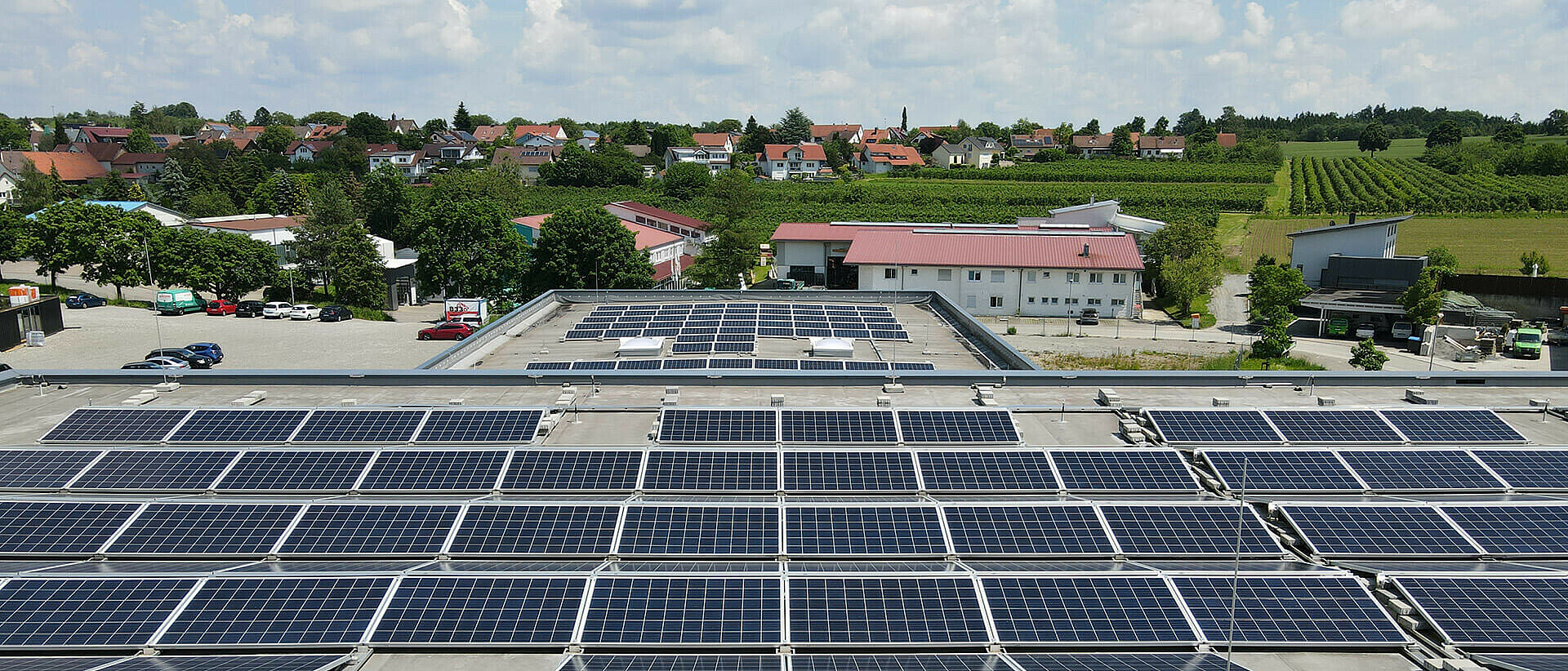 Mounting type
East-west system
Project type
Company building
Driving sustainable technology
Rooftop PV cuts costs and emissions for IHSE
Roof-mounted photovoltaics is helping a German technology business mitigate their own carbon impact and send a positive message.
Setting the scene
IHSE are German technology leaders, so they've always had one eye on the future. Decarbonisation is that future, so they've committed to energy independence. Their new building in Oberteuringen would be fitted with rooftop PV, using novotegra's sophisticated approach to ballast management.
Meeting the challenges
It was important to protect the PV installation from high winds, notorious in the region. Careful planning let us design the ideal, most resilient layout of solar modules before getting to work.
The result
99.35 kWp is now being produced from the building's flat roof. Added environmental measures on site, like bee-friendly green spaces and a biotope, add even greater depth to the project. An estimated annual CO2 saving of 182 tonnes is something to celebrate!
"A holistic approach to sustainability, looking at biodiversity alongside renewable energy, has achieved great results for IHSE. This project shows there's always more we can do to embrace a cleaner way of doing business."