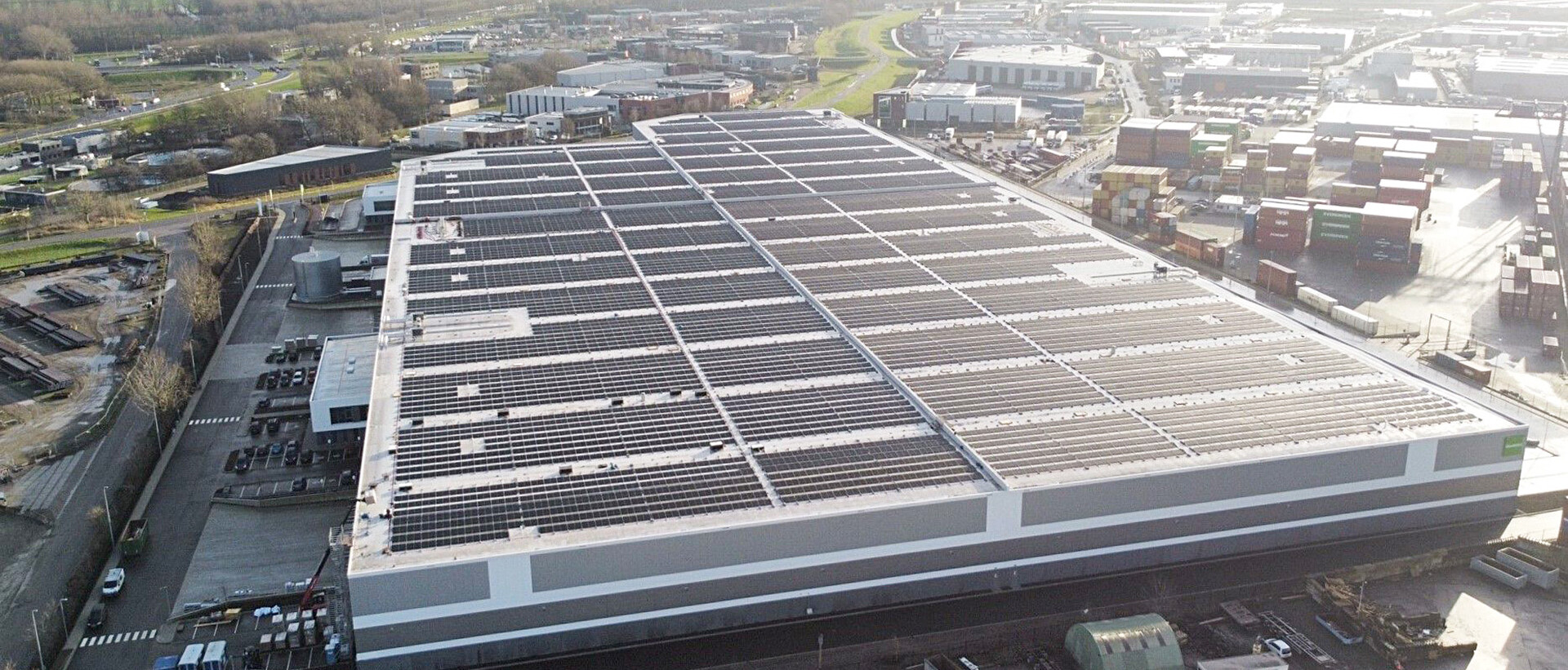 Mounting type
East-west system
Project type
Logistic center
New dimensions of roof-mounted solar
Improving workspaces and deepening partnerships
The novotegra mounting solution is being used to optimize a rooftop PV project in Alblasserdam, Netherlands. Built to cover a 27,268 m² warehouse, it's by far ourlargest project to date.
Alblasserdam, Netherlands
Setting the scene
Working closely with global property experts, Goodman, our team was tasked to develop and implement an enormous roof-mounted solar project. The warehouse in question covers the equivalent of five football fields, incorporating modern office spaces.
Meeting the challenges
Using our Solar-Planit software, we could ensure this massive installation could function at peak efficiency. Everything was built around the specific constraints of the site, things like roof drainage and the specific angle of the east-west orientation were carefully considered throughout the design phase.
The result
After a busy four-month implementation period, the novotegra system is now supporting 7MWp of self-consumed power generation for the site. That rapid installation was made possible by click-fit functionality, while best-in-class load distribution and use of the 1500V voltage class secures optimal energy yield.
Ballasted elevated system with a very low roof load reserve of about 15kg/m²
Reliably scheduled delivery of the components for the individual roof areas
Thanks to a ballast calculation in Solar-Planit customised to the project, a ballasted elevation could be realised despite a very low roof load reserve of 15 kg/m²

And from a logistical point of view, this major project was also a complete success: reliably scheduled deliveries of the components for the individual roof areas reduced the installation time to a minimum