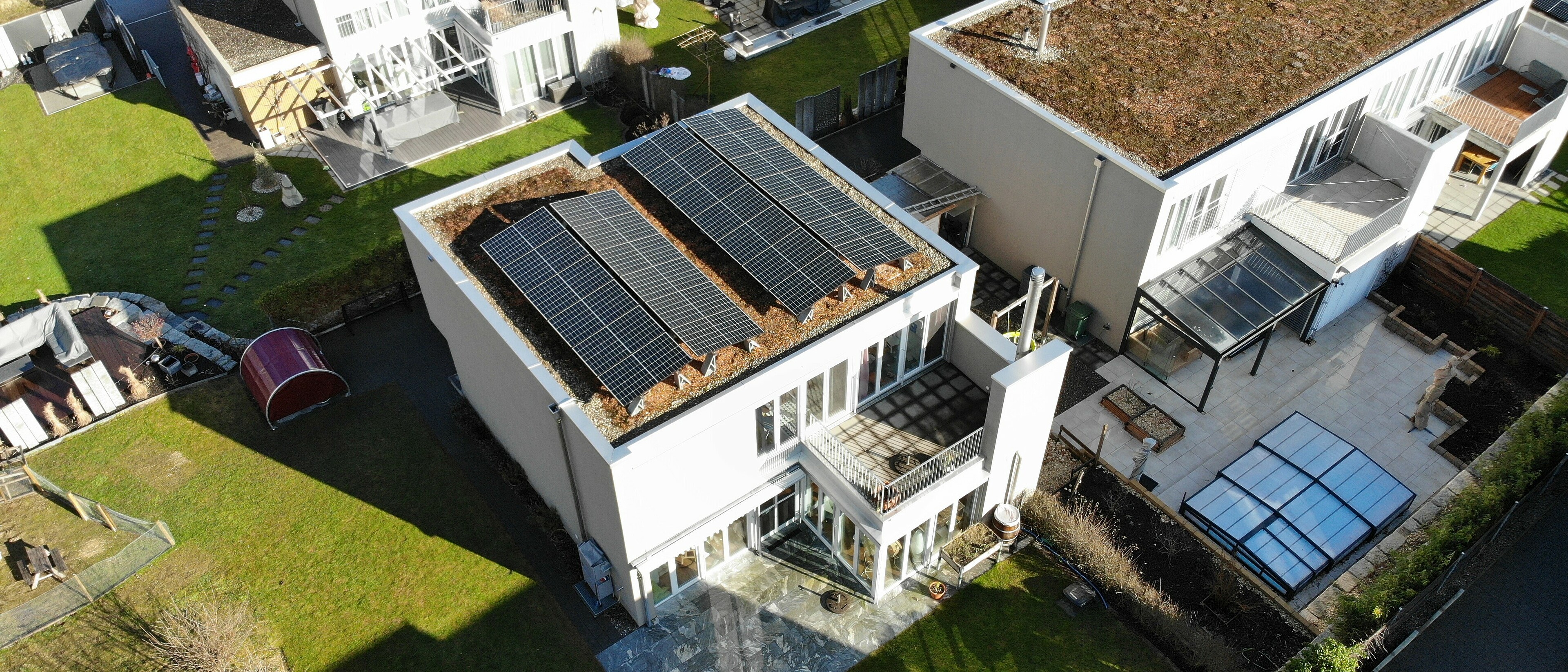 Mounting type
East-west system
Project type
Family house
Green roof solar for residential
Helping a family home go self-sufficient
When the owners of a family home decided they wanted to do their part for renewable energy transition, they used novotegra. Mounting solar modules on their rooftop let them generate their own electricity and start saving on energy bills.
Setting the scene
In Flawil, Switzerland, a 120 m2 house became the newest challenge for our design team. How could the site generate as much solar power, as efficiently as possible, within tight space constraints?
Meeting the challenges
Space was one challenge, but the project also had to blend with the aesthetic look and feel of this striking contemporary property. Keeping lines of communication open between architects, installers, builders and everyone else working on site also took careful project management.
The result
After successful installation of photovoltaic modules using novotegra, the property now produces 9 kWp each year. The residents can now rest assured that they're doing more to protect the planet and secure a brighter future.
A "green" roof not only in terms of vegetation, but with our green roof system also in terms of CO2 savings and sustainability
Thanks to the high supports, the photovoltaic modules have sufficient distance to the greenery and due to the module portrait mounting, a high snow load is no problem