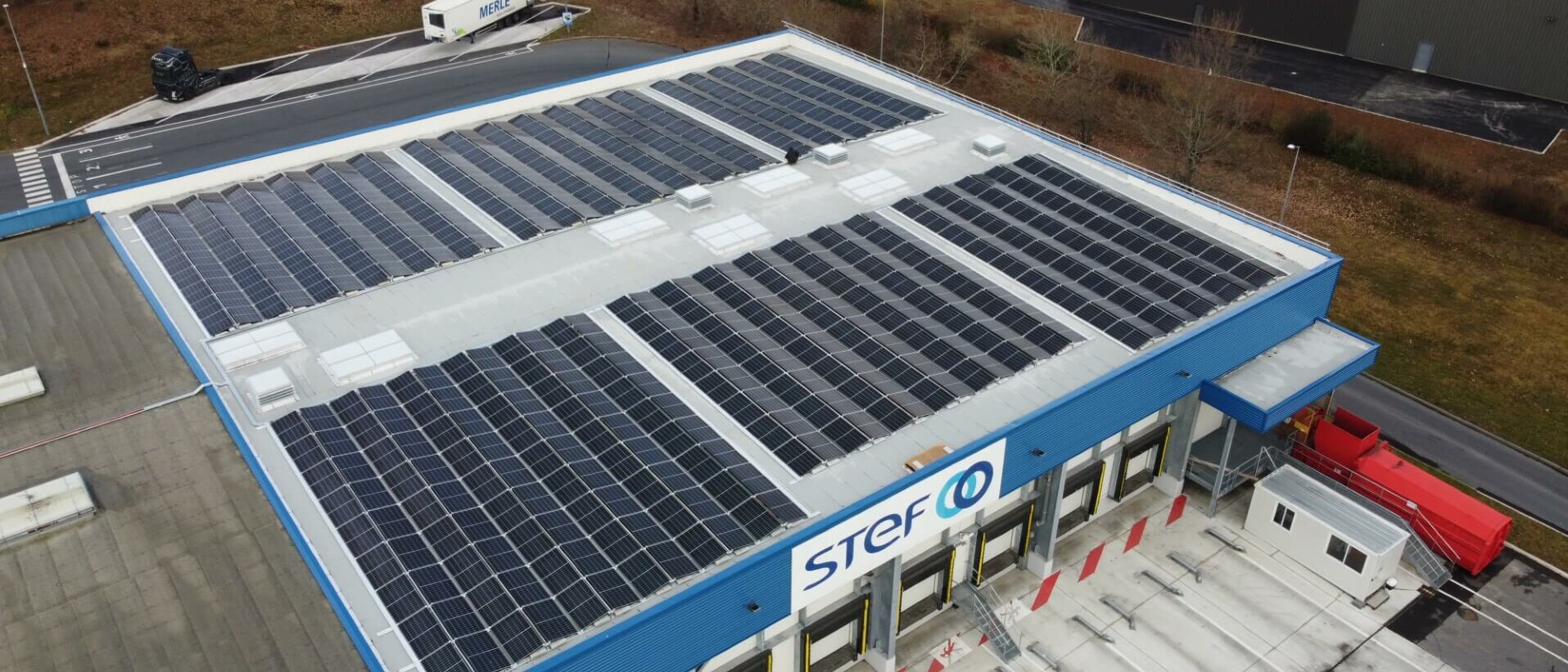 Mounting type
East-west system
Project type
Logistic warehouse
Making light work of rooftop solar
Weight-sensitive PV for France's food logistics
For a logistics giant with 236 platforms and warehouses, energy transition begins at home. See how novotegra was used to mount a structurally sensitive rooftop. With weight restrictions to consider, proper planning was critical.
Setting the scene
STEF are a French food logistics player with a huge presence across the EU. Their ongoing energy transition efforts are seeing them install photovoltaic modules on warehouse rooftops for self-consumption. Some sites are already aiming for as close to 100% self-generated energy use as humanly possible.
Meeting the challenges
At STEF's Donzenac site, novotegra was used to mount photovoltaic modules across 1850 m2 of flat roof. The warehouse's construction meant that we had to proceed carefully with a limited surface load. Using Solar-Planit, we could truly optimise every square metre of available space.
The result
STEF Donzenac now produces 237 kWp of clean energy for this critical nexus in France's food infrastructure. All this was achieved across a planning and implementation period of only six months. The group are now well on their way towards their goal of 100% low-carbon energy by 2025.
"Some other solutions simply can't handle a 25kg per m2 load on projects like this. novotegra can. Even the most sensitive sites are suitable for rooftop PV."