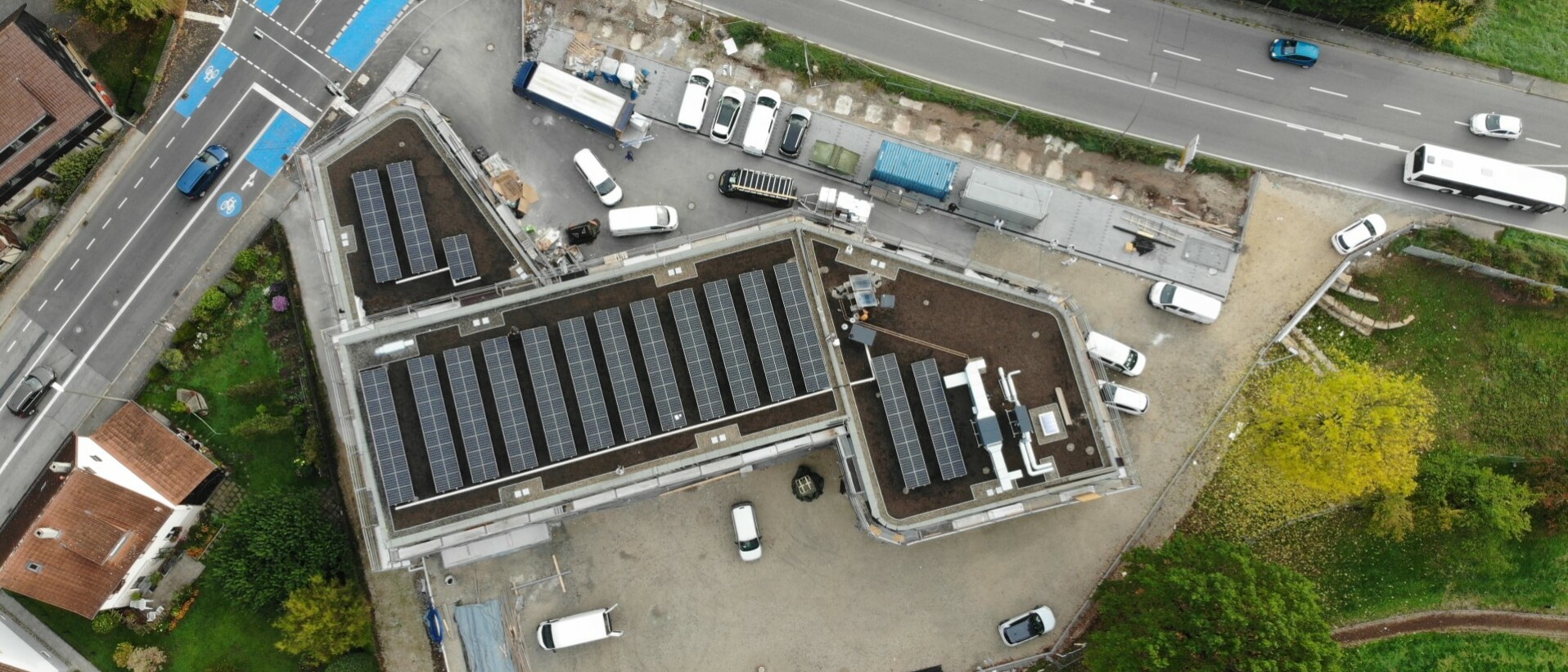 Mounting type
South system
Project type
Public fire station
Emergency services tackling climate emergency
Roof-mounted solar for a city fire station
Installing rooftop PV on a 28,959 m² fire station with a green roof was a new challenge for us. Our teams got to work helping a local authority push their energy transition.
Setting the scene
The German city of Tübingen decided on a full-feed rooftop photovoltaic system for their new fire station. Sustainability was high on the architectural agenda, with a green roof specified alongside the solar panels.
Meeting the challenges
This was the first time we'd been called on to mount photovoltaic modules on a green roof. There were a number of fresh planning challenges to account for. Evolving construction requirements also stretched out the planning phase to around a year. Effective communication was central to this project's success.
The result
The finished south-facing project is now generating 53 kWp of clean solar power. Tübingen's local authority can look forward to less dependence on traditional fuels and the regional grid.
"Technologies like novotegra are essential when we're talking about public buildings that present all sorts of unique development challenges. Flexibility is key."