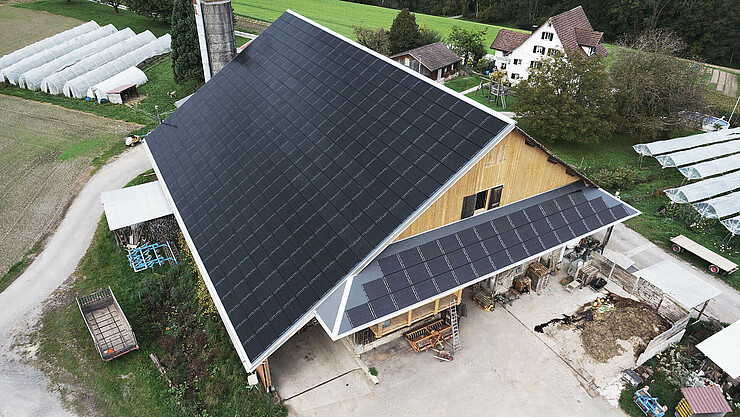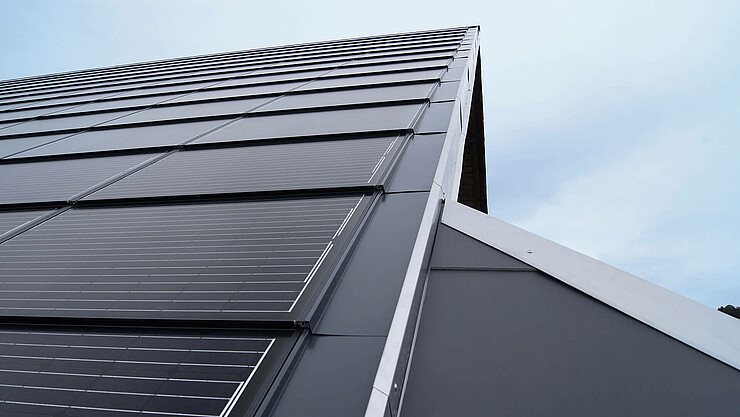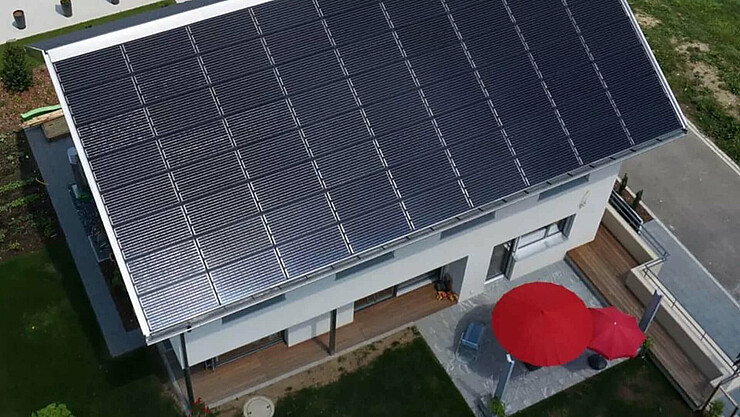 Further solutions | in-roof system
PV generator and roof covering in one
Black glass-foil modules with special frame
Shingled in-roof system (like tile)
Replaces conventional roofing
European components and production
All functions integrated in the frame
Very simple and fast assembly
Maximum aesthetics and flexibility
Optimum price / performance ratio
More information about the in-roof system
It simply looks great: With the Arres in-roof system for mounting photovoltaic modules, your roof turns into an aesthetic, homogeneous surface (also known as BIPV = building integrated photovoltaics). The photovoltaic installation replaces the roof covering on the entire roof surface – or only in selected areas of the roof. Easy-to-handle blind modules and visually matching, high-quality skylights complete the in-roof system; all components are manufactured in black. Our in-roof mounting system ensures security and a high production quality and durability. It is suitable for any roof and is easy and – compared to other in-roof systems on the market – very quick to install. The photovoltaic modules are mounted directly on the roof battens without hooks. The special module frames developed specifically for the in-roof system come from Switzerland, where the modules and frames are assembled. Our in-roof system fulfills the same water-resistance requirements as roof tiles – which has been confirmed through analogue tests by the test and inspection institute in Sursee. It can be used for loads of up to 5.4 kN/m²; with heavier loads possible if additional supportive roof battens are used. The modules are mounted horizontally and their frames are scaled over one another.
Stable blind modules, which can easily be fit using a circular saw or a jigsaw, ensure a closed roof surface and an aesthetic result. A snow guard can also be integrated with snow guard blind modules. The visually matching skylights developed for the Arres in-roof system are available in various sizes and as a double window. The high-quality energy-saving windows, which are
equipped with a supportive gas pressure spring, comprise a wood-glass constriction. Blind modules and windows can be seamlessly integrated in the module grid. For our in-roof mounting system we offer modules in three different performance classes – to meet all customer needs. The selection is yours.